WSET Diploma – Section 2 – Week 5
Feb 5-6, 2014
Is it February already?! There's always that point during the summer where I'm ready for the cold and even await its glacial presence, but the reverse happens so much more faster. So yes, I'm loving how fast time is flying by.
This week's class was based centrally on terroir, especially for Champagne, where different vineyards command different prices, even though Champagne is one appellation – it's hardly that this prevalently and lucratively occurs in any other appellation. Since the complexities of top Champagne are mainly based on the winemaking process, we focussed on the importance of terroir and location on grapes. We then explored the five main regions and their individual nuances. And then I realized that three of the northern regions, being the Montagne de Reims, the Vallée de la Marne, and the Côte des Blancs, look rather suggestive in some certain maps. I'm secretly a 13 year old.
2002 Pierre Paillard Champagne Grand Cru: "Symphony No. 40 in G minor, K. 550" – Mozart
NV Le Mesnil Blanc de Blancs Champagne Grand Cru: "Starlight" – Muse (Vitamin String Quartet Cover)
2007 Bellavista Franciacorta Gran Cuvée: Erin O'Connor
NV Jansz Premium Cuvée: "When I Come Around" – Green Day
NV Louis Bouillot Crémant de Bourgogne "Perle d'Aurore" Rosé: A pink Rubik's Cube
NV Adami "Vigneto Giardino" Valdobbiadene Prosecco Superiore Dry: "What I Like About You" – The Romantics
NV Domaine Breton "La Dilettante" Vouvray Brut: "Flaws (Live Acoustic Version)" – Bastille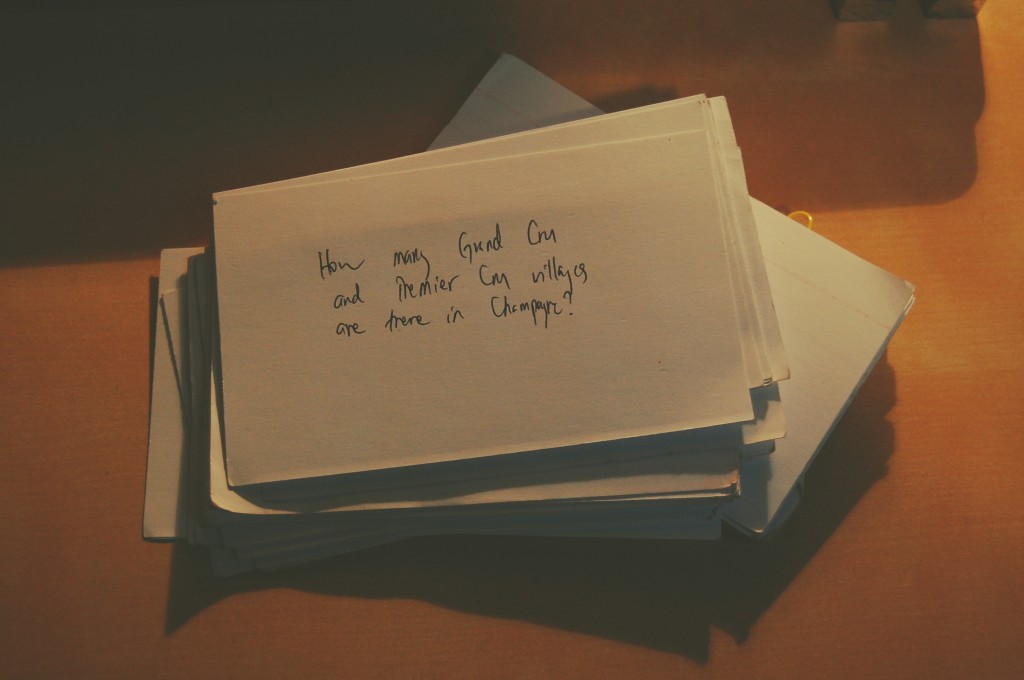 I feel like the week has been much more sober than the previous. Comparatively.
I led an Avengers-themed wine tasting last Friday which almost seemed stupid and undoable, but I think I managed to pull it off: dry Tokaji was Thor, dry BC Riesling was Iron Man, a Sicilian Frappato Nerello Mascalese was the Black Widow, and a Californian Zinfandel was Captain America. Yeah.
Saturday and Sunday are essentially guaranteed work days. Followed by Monday which is the guaranteed off-day, and so errands were done, mostly. Yay!
Tuesday was the grand awesome day, where I attended a Loire Wine Tasting at Wildebeest. We tasted through 15 amazing wines followed by an equally amazing lunch. Rarely do I go out and explore this side of town, so I'm always wide-eyed by food I've never tried. Like I hate olives. And I was for the first time in my life, persuaded by the miniature green spheres of smoked bliss. Smoked bliss, you guys.
I had to hop on the bus right after for a British Columbia Pinot Noir tasting. I can't say I'm a huge connoisseur of BC Pinot – a couple of folks at the tasting said that despite their years and years of experience, neither were they, because British Columbia is still sort of moulding their identity around what BC Pinot is. There were some clear winners in the flight of 7 wines, but what stood out like a deer in headlights was the 2011 Burrowing Owl, whose Syrah nudged me onto wine itself but whose Pinot had me confused, with an extracted and deep non-Pinot flavour profile. Check the website soon for an update on the tasting! I remember lime Dorito chips being mentioned at some point.
And then here we are. The rest of the WSET classes in this unit are fortified-centric (ugh), so I have to prepare my palate for some serious potent stuff. At least it's not spirits.
Sochi Olympics 2014. I guess I'll have to prepare myself for the sudden influx of customers.