WSET Diploma – Section 2 – Week 7
Feb 19-20, 2014
Woo! Almost done classes for this unit. The one remaining class involves the leftovers of the fortified world, so that'll basically be Madeira and vins doux naturels. Perhaps some other things. This'll take place the week after next, only because classes are delayed due to the Vancouver International Wine Festival. Hurrah!
I'm pretty stoked for the VIWF. For some reason I signed up for the Blind Tasting Challenge on Wednesday morning (i.e. I must do my absolute best to get in sleep for the previous night), and I will be nervous to absolute bits. But I told myself last year that I would do it the next year. And so here I am, absolutely frightened out of my mind. I can hardly read out tasting notes in class sometimes. I'm not sure what to expect.
Thursday holds one of the two big trade tasting days. The one where I'll have to somehow politely elbow my way to the front of tasting tables, and do the same just to spit everything out. I'm already legitimately making a game plan with wines I want to taste, and I'm going to be tunnel-visioned and fierce. And I'm going to decorate my tasting booklet.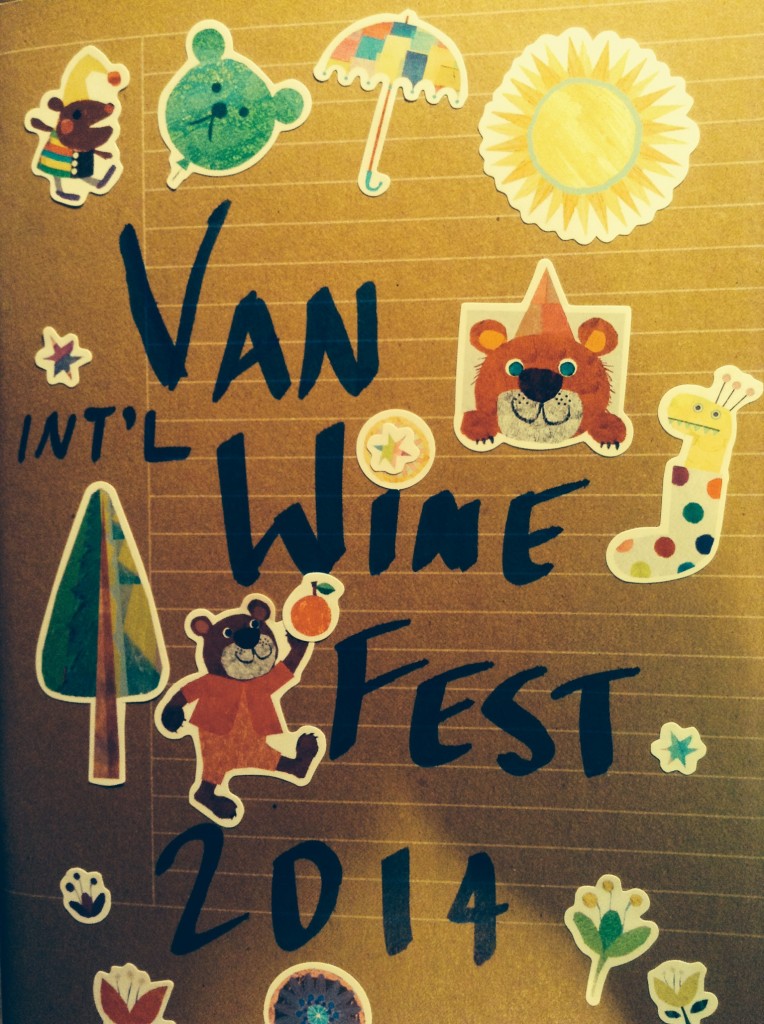 A problem is that I can't have my tastebuds too zapped from a seminar earlier in the morning (Wine Tour de France) and then later in the day, after the big trade tasting (Wine 305: Advanced Burgundy). Tiring and exciting!
But last WSET diploma class was fantastic. I really did dread the 15-20% ABV teeth-killers that the fortified wines would perhaps end up being, but the class turned out to be quite fascinating. The sherries that we tasted weren't as potent as I thought they would be, but induced hunger from their savoury character made the planned mini field trip with some classmates and the instructor all the much more satisfying. We celebrated the underdog wine and each had a flight of sherry and some things to munch on.
Gonzales Byass "Postoles" VORS: "The One That Got Away" – Katy Perry
Bodegas Hidalgo "Pastrana" Manzanilla Pasada: Somewhere in-between "summer hipster barbecue shindig" and "sunny yacht party"
Croft Original Cream Sherry: 40-year-old trying to be 18
Gonzalez Byass "Viña AB" Amontillado Seco: "Blue Rondo à la Turk" – Dave Brubeck
Lustau "Don Nuño" Solera Reserva Dry Oloroso: "Home" – Edwarde Sharpe and the Magnetic Zeros
Harvey's Bristol Cream: Cheesy Facebook posts
Alvear Solera 1927 Pedro Ximénez Montila-Moriles: Bodily Fluids of Bacchus
There was lots done this week – I caught up with a previous high school teacher of mine, which was nice. The last time I really chatted with her was maybe a year and a half ago. And the stories that you tell make you realize how much can happen in a year. It's bizarre.
We had a Valentine's Day tasting at UBC on the Friday. I really did expect no one to show up because of alternative plans, but we had a fair amount of people, and so our plan to have fewer people to drink more wine sorely failed. But it was a good time and thankfully the buses weren't irritating. It was good. And the weekend wasn't as boring as per usual. I hung out with two of my colleagues – unfortunately, it was one of their last days at the job, and so we had wine and food and good times. So that was also good.
An awesome portfolio tasting on the Monday followed by another tasting featuring the Oltrepo Pavese appellation in Italy, taking place at the Cloud 9 restaurant. Fun stuff. Only one sentence on this but an obligatory mention of such.
Life has gotten a bit more busy thus far. Not only do I need to study for Unit 5 + 6, but I just know that the Unit 1 case study exam is going to creep up on me. But there are so many fun things going on right now.