WSET Diploma – Section 1 – Week 10
June 12, 2013
*insert obligatory "this week has gone by so fast" statement here*
2 more weeks until the exam.
2 more weeks.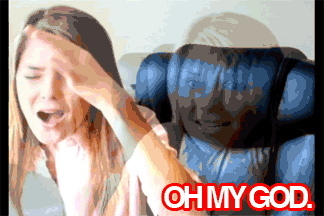 Part of me is freaked out, but part of me feels confident that I can pass this thing if I took it right now – I think I'm currently in the solidifying phase, where I'm cementing my knowledge by going through everything and cross-referencing my knowledge using other books. It's tedious, but it's also the same phase of studying where you read it and mentally fill in the blanks, and you know it well enough that you can finally recite it. So that's great.
Not much has happened during the week besides studying, some festivals, and the Game of Thrones finale. not as climactic as I thought it was going to be, but intense enough to keep me satisfied. We recently got the Ommegang Game of Thrones beer at work (after the finale, boo-urns), and I'm totally stashing a couple of bottles and not even drinking them ever.
On Saturday, I had a date night with one of my best friends – picked out a bottle of wine (2008 Schramsberg Blanc de Noirs) and ate at Merchant's Oyster Bar. I believe that I had oysters (well, I mean how can you not with sparkling), ceviche, and the game hen. He had the same, except went for the cod – but we both agreed that the wine went best with the ceviche. Success! We later went to La Mezcalería (again… I swear I go every week) for some further drinks and snacks, and then later we went downtown to this bar slash club while we waited for my co-worker.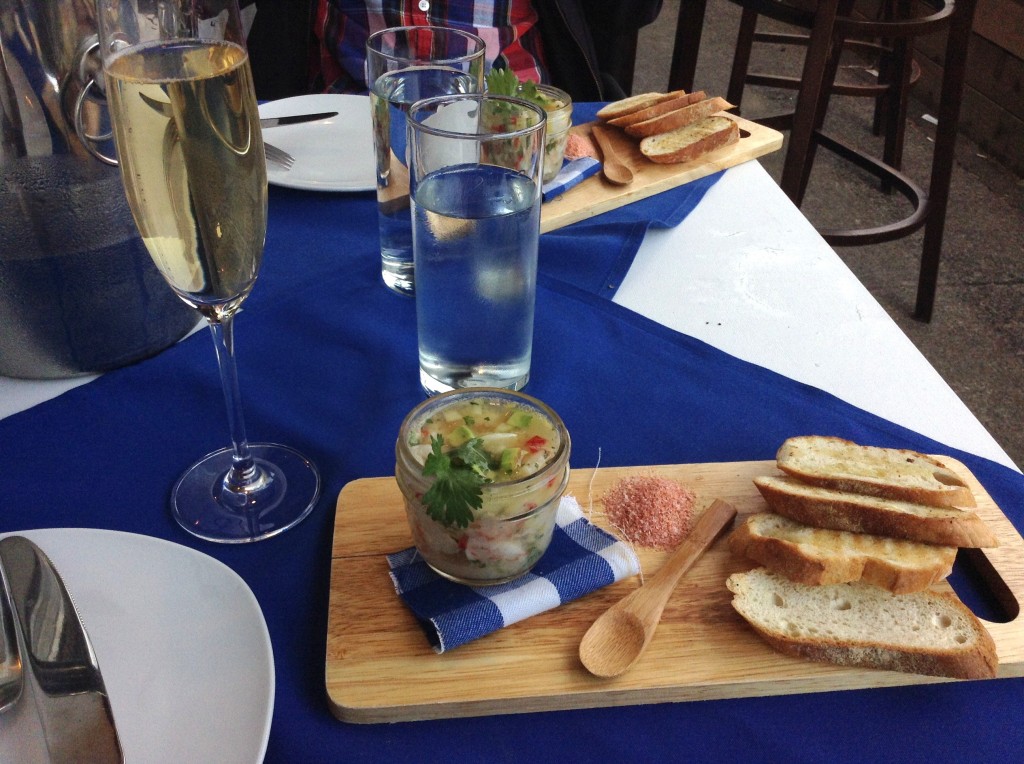 It's very rare that I enjoy flashing lights and loud music. I mean, I do, time to time, but not when you're spewing mucus, tired, and seeing people grind (or trying to grind, for that matter) in every direction. I'm sure I annoyed everyone around me by audibly groaning every 30 seconds, but the music is so loud that you can hardly hear buttons popping or condoms breaking. "My God, why does he keep shimmying?" No ma'am.
Drank a little bit too much on Sunday night with co-workers and friends nearby. But I felt better than I thought I would next morning.
Studied with one of my best friends on Monday on campus at UBC, and the weather was beautiful. Lots of studying done – mostly fermentation and winemaking. Followed by a dinner at East is East with family, to celebrate the high school graduation of one of my cousins. Delicious food. How have I never been here?
I did not get to see SOMM yesterday, but I am seeing it tomorrow – I am excited. That is all. Though, after the SOMM screening, some folks stopped by Merchant's for their one year anniversary – so one of my co-workers and I decided to stop by. They were also raising money for Aprons for Gloves. Why not buy a couple drinks for charity? That's right. There is no excuse. Needless to say I looked just the least classy in a room full of non-slobs. I'm pretty.
Focussed on the commercially important white grape varieties tonight in WSET class. A flight of 9 wines in 3 hours, which in theory doesn't seem super bad, but you'd be surprised at how much discussion a single wine or grape can evoke. This is why I love being around wine geeks.
2004 Tyrrell's Wines Vat 1 Semillon
2010 Peter Lehmann "Clancy's" Semillon Sauvignon Blanc
2009 Cloudy Bay Chardonnay
2010 Henri Bourgeois "La Côte des Monts Damnés" Sancerre
2009 Hiedler "Urgestein" Riesling
2011 Hunter's Pinot Gris
2011 Domaine Zind Humbrecht Muscat
2009 Pfaffenheim "Steinert" Gewurztraminer
2010 Bellingham "The Bernard Series" Old Vine Chenin Blanc