WSET Diploma – Unit 3 – Week 3: Bordeaux
First off, the premiere of this hot mess: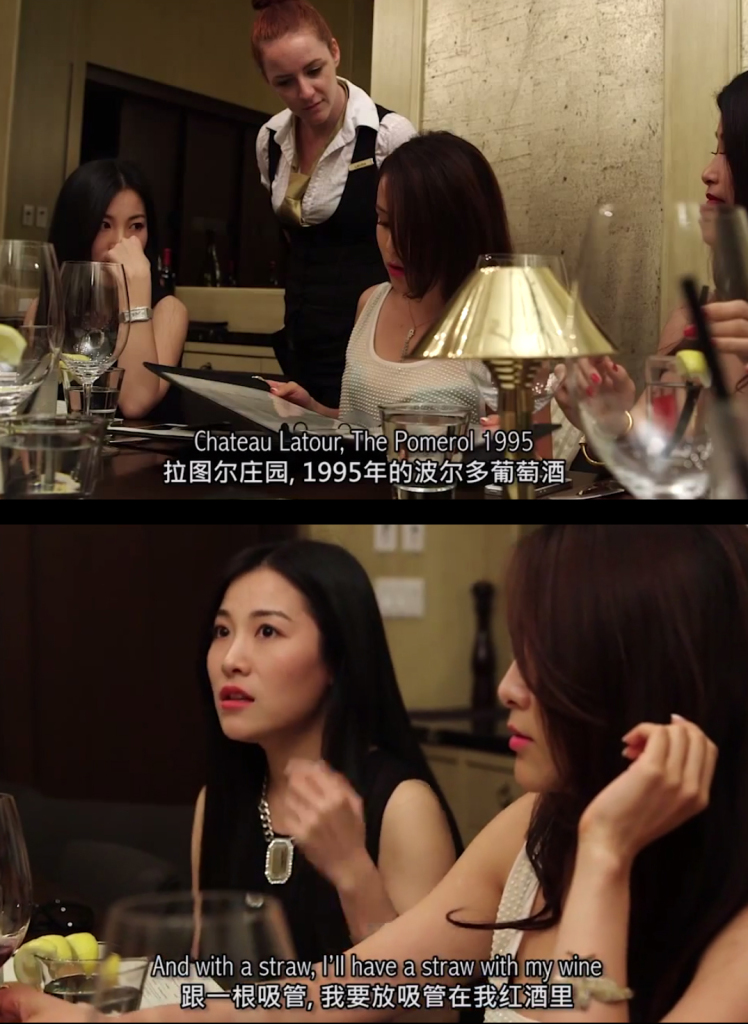 Fantastic coincidence that we studied Bordeaux in class this week. The screencap is from some reality TV show called the Ultra Rich Asian Girls of Vancouver, or something equally as unnatural-sounding, and it's going to be a terrible trainwreck that everyone's already predictably complaining about. Watching people's reactions to something as obtuse as this show is almost as fun as watching the actual show itself. That, and there's two degrees of separation with the girl who asks for a straw to put in her "Latour" from "Pomerol", and that just makes it much more amazing.
Also, this.
(That label isn't fooling anyone – that's clearly Villa Teresa Rosé Frizzante.)
Back to Bordeaux: the renowned region is pure business. The trade structure of the region is both crucial and complicated like a study of the human skeleton. What makes Bordeaux glow like a branding iron is how rooted it is in all of the past, present, and future: strong ties with the UK and its location as a port have boosted its lucrative status right off the bat, and certain markets in particular seek out its wines – I even see this extrapolated in the local BC market. The whole real hubbub of Robert Parker all started in Bordeaux, and the whole system of rating and numbers naturally stitched itself onto a market that was already all about the numbers. Cut to a shitty reality TV show years and years later, and they order a "Latour" from "Pomerol" with a straw, because it's all about the status. That's Bordeaux, for you.
That being said, it's not a perfect region, and the business is almost like a game thanks to nature. A naturally wet and maritime climate means that vintages matter here: 2005, 2009, and 2010 were both ripe and awesome years, for example, while 2008 resulted in firm tannins while 2011, 2012, and 2013 were all rather average and even below the median, depending on the producer and sub-region. Perhaps for the better producers, or for the producers that can afford it, bad years hardly exist with all the expensive machinery or people they're equipped with.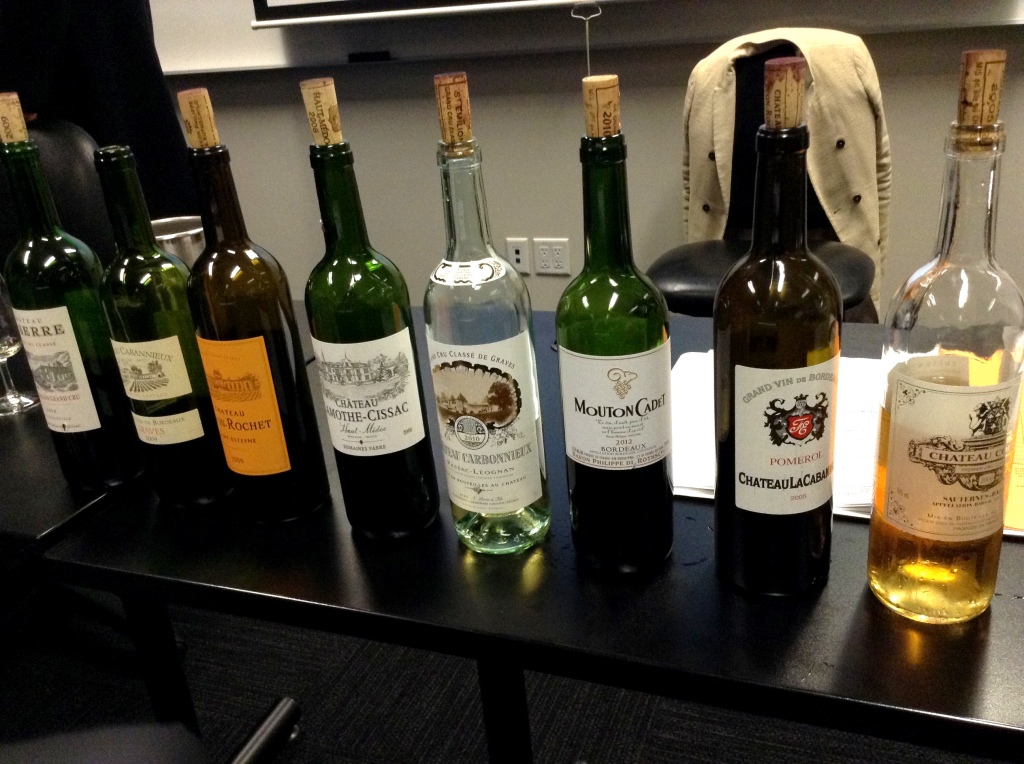 As a business-centric corner of France, you can imagine how Game of Thrones-y the whole region can get, especially with the classified lists that were conjured up years and years ago but somehow still dictate prices according to an antiquated ranking system. Other rankings like the Cru Bourgeois classification have been annulled and then resurrected as a lesser list, while the classification of Saint-Émilion, for example, gets redone every so often. It's fascinating from a distance, and intellectually stimulating. It's a lot.
Château Carbonnieux Blanc Pessac-Léognan 2010
Château Lamothe-Cissac Haut-Médoc 2008
Château Lafon-Rochet Saint-Estèphe 2009
Château Cabannieux Graves 2009
Château La Serre Saint-Émilion Grand Cru 2010
Mouton Cadet Bordeaux 2012
Château La Cabanne Pomerol 2005
Château Coutet Sauternes-Barsac 2000