WSET Diploma – Section 2 – Week 3
Jan 22-23, 2014
It's hilarious how WSET classes are easily becoming the Glee equivalents of the Art Institute of Vancouver, where wine classes can seem even half-justifiably hilarious to the outsiders. Then there's the occasional giggle or awe from passers-by and friendly wine banter from other faculty members ("care to share some wine with us? *smirk*") and the stares from visual arts students or the oft white-clad cooking apprentices, but I guess it's a nice refresher from the Sauder suits and the brobots of UBC who are scantily-clad in the middle of winter.
But this is an arts school. So we're all losers and it's actually a huge Glee club!
Just kidding. Insert musical number here.
First off: WSET Diploma Unit 4 (Spirits) results. Pass with Merit on both theory and written portions! Hurrah! It's no pass with distinction, but then I remember how this is the first time I've been exposed to most of these spirits at which we've taken a gander, because I'm young, dumb, naive, and poor. Alas, the one dragon unit of WSET at which I've cowered from week to week has been tamed, and I will ride its back into the oblivion that are the sparkling and fortified wine units.
So the past week has almost literally been a blur, reminiscent of a bad smattering of drunken musical numbers. Friday was the first of three shindigs, and it was also the one that contained the most tequila. I prevented myself from playing that dance game on the Wii so I wouldn't prompt hilarious vine videos to pop up all over the internet, but I vaguely remember yelling "PEEEETAAAA!" because of a board game involving a role called "the baker". So let's just be glad that moment doesn't exist on anyone's phone. Or does it?!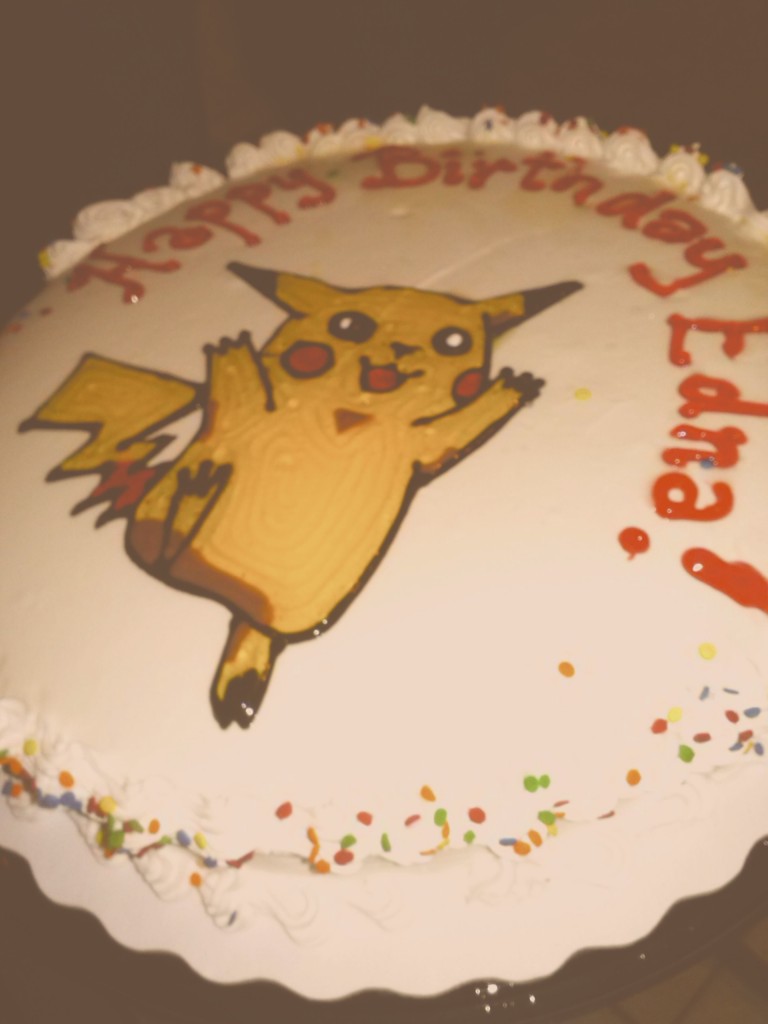 The weekend was full of work, which was strangely busy for a January (hockey?). But it was also a colleague's birthday, so we decided to drink a certain bottle of Touraine Chenin Blanc at which we've been fluttering our eyelids for the past year. So we brought it to Merchant's Oyster Bar and stuffed ourselves with the Dine Out menu, and we subsequently supplemented the scrumptious night with beer and bourbon. And so it was a good night.
As if my liver hadn't complained enough: a previous co-worker of mine visited from the island the next day to celebrate her birthday. I didn't realize it until now, but the five locations with which we graced with our boisterous presence served us drinks in the following order: wine, spirits, beer, cider, beer. So we filled up our metaphorical alcoholic bingo cards (the "free" space in the middle labeled "you better drink water, you absolute lush"), and it's no surprise that the night started off with sipping wine (Ribera del Duero) on a relatively elegant patio, quickly descending into a spiral of inebriated bar chatter by the second and third places, and then requesting "wholesome music" to the DJ by the fourth place, prompting our party to sing as loudly as we could to Journey's "Don't Stop Believin'". Among other songs that I'm desperately attempting to recall. But every time I try, I taste cranberry cider, perogies, and free birthday caramel apples.
And so I slept over at an apartment belonging to my previous co-worker's previous co-worker, and I couldn't remember where I was for the first five seconds I woke up. But that's usually me every morning, no matter the level of alcohol in my blood stream from the previous night, anyways. And then we went to Lucy's Diner, because nothing is better than hedonistic diner food on a day where your brain feels like you've betrayed it. AND, I missed out on buying convention tickets (by an hour) for a Burgundy seminar for the Vancouver Wine Fest. But I suppose that's the world's way of telling me #no and #stop.
This next week is going to be yet another blur. Work, UBC wine tastings, study, and a staff party, in no particular order. So a good blur.
WSET Diploma class this week concerned methods of production with regards to sparkling wine. It was fun! I already spilled red wine on my notes.
NV Valdo "Marco Oro" Valdobbiadene Prosecco Extra Dry: That one song you secretly like but aren't supposed to
NV Jacob's Creek Chardonnay Pinot Noir Brut: Thursday in a bottle
NV Martini Asti: "Last Friday Night (T.G.I.F.)" – Katy Perry
NV Jacquesson Cuvée 736 Champagne Extra Brut: Albus Dumbledore
NV de Venoge "Vin du Paradis" Champagne: "Applause" – Lady Gaga
NV Diebolt -Vallois Champagne Brut Rosé: Effie Trinket, from the Hunger Games