WSET Diploma – Section 2 – Week 4
Jan 29-30, 2014
What happened to the good ol' days when I actually used to talk about what I learned in WSET class? We're virtually halfway for sessions this unit, and I feel like I haven't even studied anything yet. Today's sparkling-centric class mainly concerned the vineyard, where the main topics included grape varieties and vinification. Fun stuff. The cue cards have begun, and learning which diseases that each grape is susceptible to is sort of fun in a stupid way.
We tasted a Californian blanc de noirs, a vintage Champagne, a Riesling Deutscher Sekt, a Cava with a large proportion of Chardonnay, a Cava with very little Chardonnay, and a sparkling Vouvray (this one was corked). Analyzing sparkling wine is evidently becoming a little more tricky than analyzing still wines. Differences can be super subtle, and there's so much more texture going on. You have to pay attention to the bubbles before the liquid goes flat in the glass, and the alcohol is generally always on the lower side of the spectrum – so you have to train yourself to taste the holistic difference between a sparkling wine with 12% abv, 12.5% abv, or 13% abv, because those small stair steps could reveal the difference between an Old World and New World sparkler. Hence my confusion with the first wine we tasted.
Practicing is going to be so expensive. Do I have to spit out everything?
Life since the last week's class has been pretty swell. There's this city-wide festival that takes place during a couple of weeks this time of year called Dine Out Vancouver (hence the accelerated amounts of sometimes-annoying food pictures on Facebook), and so a couple of friends and I went to Whet on Granville Island which was cool. I retried the latest vintage of the wine that spurred me on to – well – wine (Burrowing Owl Syrah), and I think it was still good. But my memories of such things oozed out of my head from trying my best not to giggle at our server, who endured our half-joking conversation about creating a real-life Hunger Games. And because we aren't a homogeneously alcohol-guzzling group, our improvised post-dinner plans involved us going to Chapters, where there was no shortage of us coming up with games that probably made us look suspiciously drunk, anyways.
Work-filled weekend, but I did get to visit the Sardine Can, which was a quaint change from the mayhem that is Saturday night in Gastown. It almost feels like it's in a weird corner protected by a forcefield where you can watch the rest of the street, which was surprisingly (or perhaps unsurprisingly) filled with party-goers who have the supreme ability to brace the cold in nothing but short dresses or douchey muscle shirts. I applaud you. And my glass of Rias Baixas and snack-ins made just the fanciest popcorn as I watched you trot across the street in high heels, with you attempting to avoid getting run over by that one cab. I'm such an asshole.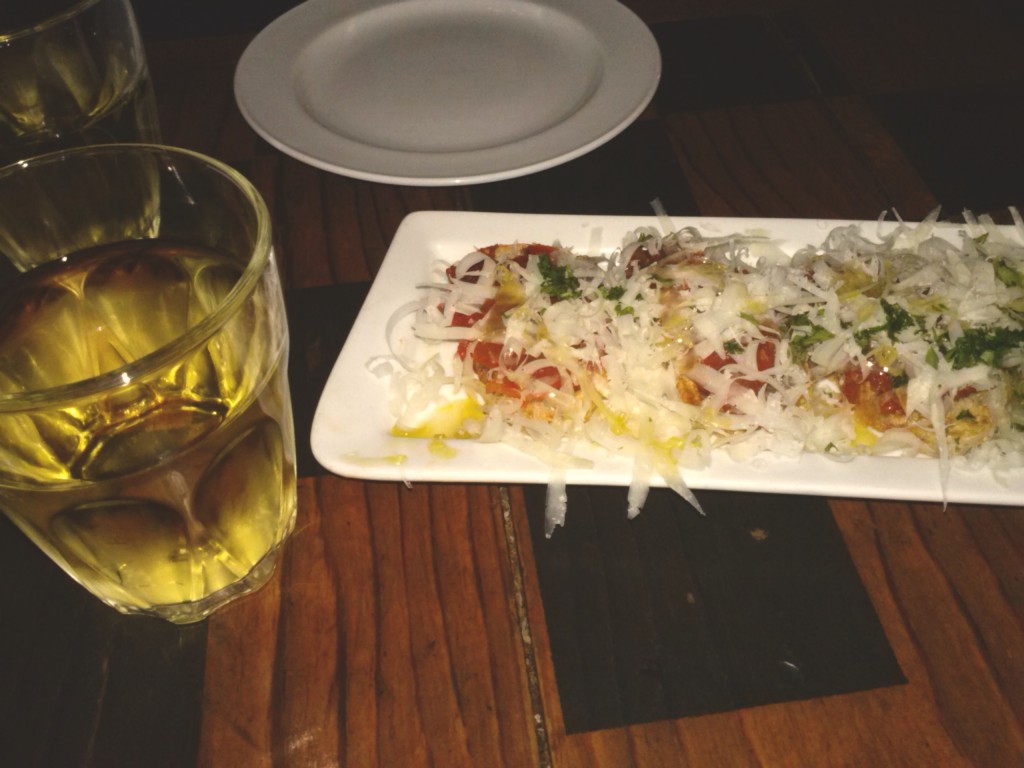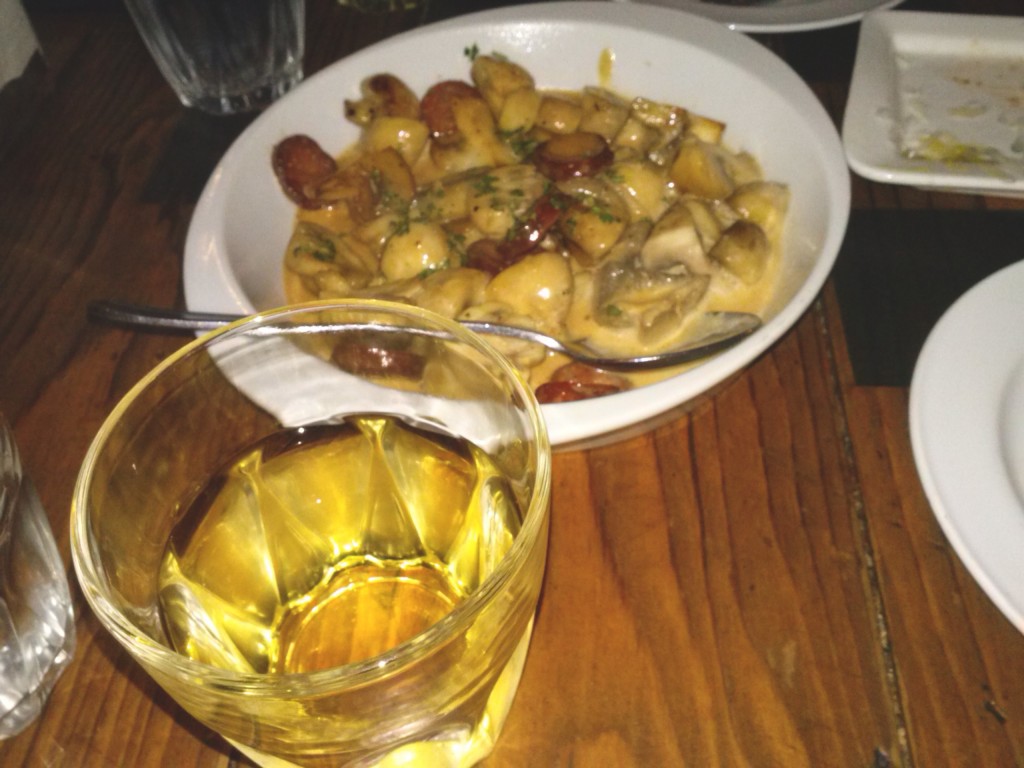 I prepared for Tuesday. There was a big industry tasting in the early afternoon, and then I went and napped at home before heading out to the grand staff party. I got a headache somewhere in the middle of the day which prevented the shameless second and third glassfuls of Rioja and Beaujolais. Though my ridiculous idea of bringing note cards to the event with the intention of scribbling down tasting notes had failed thanks to a sad little spilled glass of beer, I do remember tasting a young Savennières which didn't seem very intense until you felt both the weight and the strange savoury wet wooliness that it left on your palate. Quite the wine, and quite the cheeky youth.
This weekend is going to be busy, and I can't wait for yet another do-nothing Monday.
NV Gloria Ferrer Blanc de Noirs: "Embers" – Just Jack
2006 Marguet Champagne Grand Cru: "Minuet" – Luigi Boccherini
NV Dr. Loosen Sparkling Riesling: "Love Shack" – The B-52s
NV Cordoníu "Anna de Cordoníu" Cava Brut: Muscled jerk at the beach
NV Parés Baltà Cava Brut: "Thrift Shop" – Macklemore
NV Domaine Breton "La Dilettante" Vouvray Brut (corked bottle)