WSET Diploma – Section 2 – Week 2
Jan 15-16, 2014
This past week might as well have been the boring one, because the next couple of weeks involve more birthday shindigs, UBC tastings, staff parties, and a wine lunch. This all leads up to the Vancouver International Wine Festival at the end of February, whose tickets I've hopped on like a giddy teenaged girl waiting for the early release of One Direction tickets. I've already squealed about certain wines and their respective rockstar presenters. Eeeeee!
I'm legitimately looking back in my calendar to see if I did anything superexciting in the past week. I can't really think of much, but let's go through this day-by-day to see if anything fun comes up. Flashback style. I'm not always a bucket full of fun, y'know.
Insert sparkly sounds here. Woah!
Ahh. Thursday was my feeble attempt to make a wine tasting video with Chris.  I'm preparing myself for a cringe-fest (as should you). So lets hope for a painless two minutes woven together from a total of forty minutes worth of maladroit footage, if it even surfaces, which I hope it doesn't.
Oh – I remember that this day had an irritating combination of rain and wind to the point where umbrellas were useless, and jeans bathed in Vancouver goodness. But then I attended a beer shindig. So that was cool, and this happened:

…and we all agreed. Beer of the night? (Nøgne Ø Sunturnbrew.)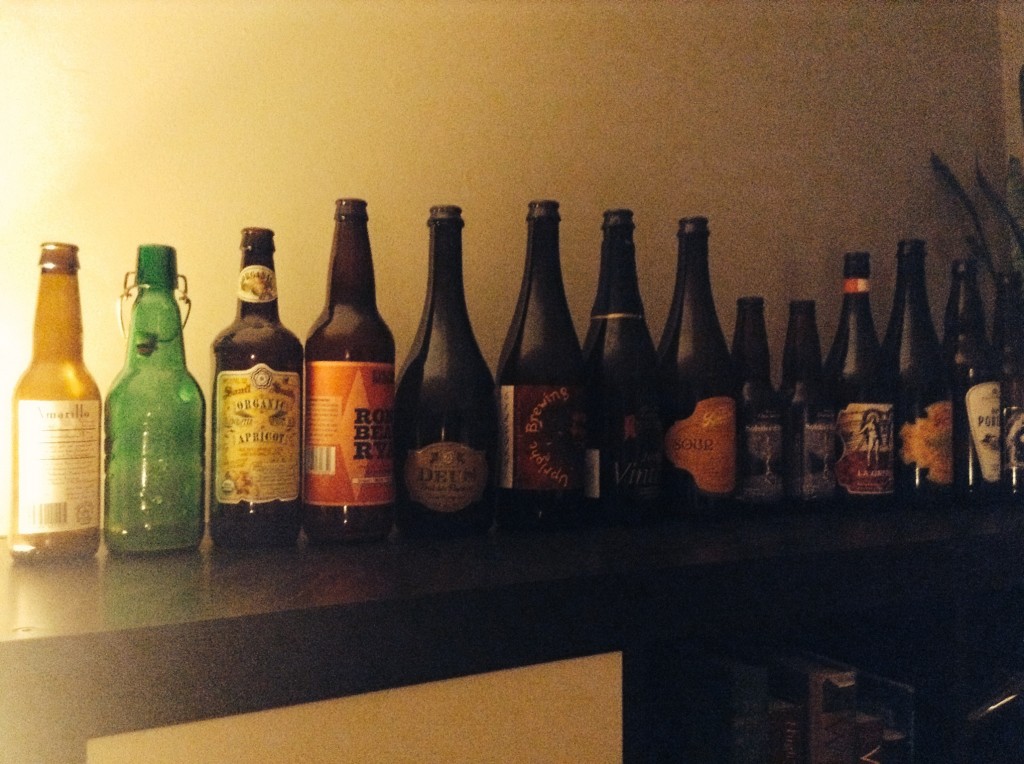 Friday consisted of work, but then some co-workers and I visited a friend at Tapas 23, which was awesome. This was followed by a run-of-the-mill work-filled weekend. I studied a bit of Champagne on Monday – basic stuff like minimum potential alcohol, the five main areas of grape production in the famous region, grape must volume levels, and so on. The flash cards have begun. The seal has broken.
Then I made a lasagna and some apple chicken as per super chill recipes. I'm definitely not a natural cook, and I find myself tossing in random ingredients into dishes to see what'll happen. Also, I think I hate thyme? And I accidentally snorted dried marjoram at one point. Whatever the hell marjoram is.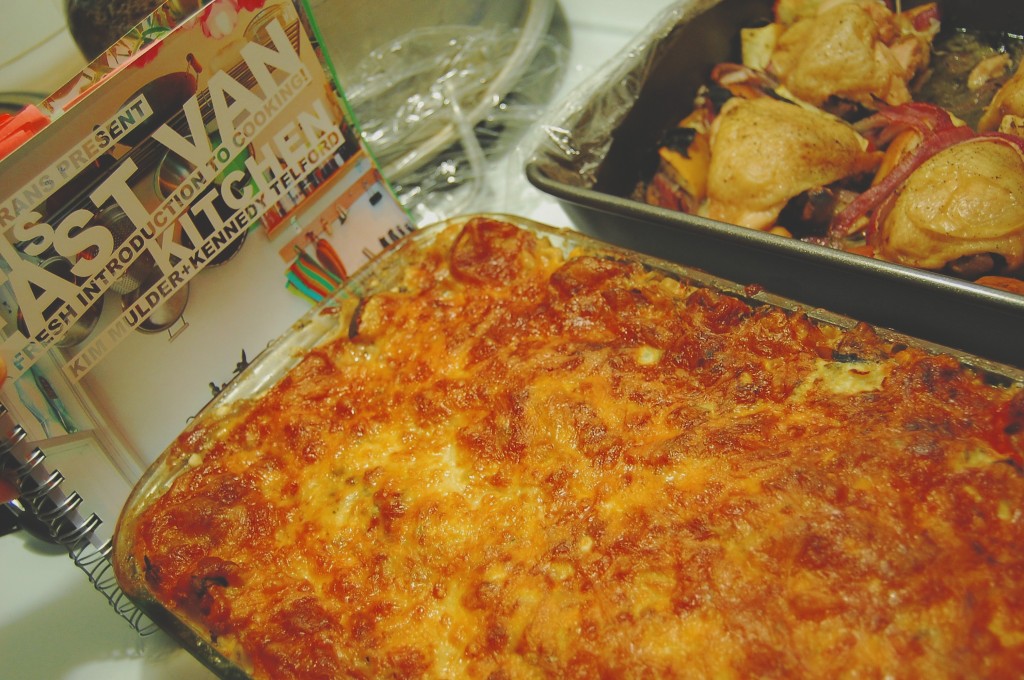 I went shopping for non-slobby clothes on Tuesday before work, and I have a checked box on my calendar that says "wash wine glasses" because I'm that boring. Also, I didn't drink anything today – is it bad that this is so exceptional that it's an actual event that I have to point out?
WSET Diploma class on Wednesday was centred around the global and local market for sparkling and fortified wines (i.e. a business-centric class), taught by rockstar Master of Wine, Barbara Philip. Therefore, it becomes one of those moments where it's so amazingly horrifying reading out your tasting notes and assessment conclusions out loud: it's like grade school all over again, where you pray you won't get called on. I got called first, of course. But I did well so insert Z-snap here.
It was unlike me to not drink anything after class because spitting out wines teases my liver, taste buds, and sometimes my sanity. But I think I was preparing for a birthday shindig on the Friday after having made my liver cry on Monday. But it's Thursday and I caved. How can you say no to hazelnut beer and Grimbergen? I normally could, but I woke up at noon and now it feels like 8PM.
NV Moët & Chandon Champagne Brut Impérial: The Starbucks of Champagne
NV Varnier Fannière Champagne Grand Cru Cuvée St. Denis: That less popular but better coffee shop
NV Yellow Tail Bubbles: Five-cent candy
NV Lini 910 "Labrusca" Lambrusco: Haim – "Falling"
Gonzalez Byass Tio Pepe Fino Sherry: The Ugly Duckling
Bodegas Hidalgo "La Gitana" En Rama Manzanilla (flawed bottle)