WSET Diploma – Section 1 – Week 3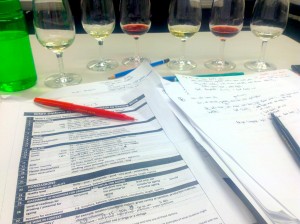 Although my "background" is in "science", I can't help but be fascinated by the business side of wine. The hundreds and thousands and millions and billions of different wines can be nearly identical in chemical makeup (but differing in concentrations and subtle flavour compounds), meaning that such a global product is heavily dependent on marketing.
The label is the one thing you can fully control – the prices are taxed, and the buyers and agents (and the government, for that matter) pretty much make or break your availability in markets. It's tough being a bottle of booze.
So, this week's class was about marketing and consumer trends. Each of the wines that we tasted were chosen to display a scale of quality, the strategies their brands attempted to achieve, and the markets that these products were aimed towards.
2011 Blue Mountain Pinot Gris
2012 Yellow Tail Chardonnay
NV Franciscan Vineyards California Red
2009 Château La Grande Clotte Bordeaux Blanc
2008 Alpha Estate "Hedgehog Vineyard" Xinomavro
2011 Barton & Guestier The Pairing Collection "Lobster and Shrimp" Muscadet Sèvre-et-Maine
Beer is a little bit different. Wine traditionally strives to capture an alcoholic photograph of terroir through grape variety, climate, earth, and winemaking intention. I find that beer is much more free. It's all about the bottling the brewer's vision, which is just as awesome. Of course, marketing is arguably just as heavy, but attitudes are different. Where wine can be seen as a luxury, beer is much less expensive, and I'm more compelled to buy beer with a weird label as opposed to wine with a weird label. Beer is much more bro-marketed (hockey commercials anyone?).
I think I just really want beer right now.
Just the other night I was at a beer tasting at the Punisher's. 16 bottles between us 8, which doesn't seem too bad, but considering we had bottles that reached 18% ABV, it was an obvious recipe for, well, awesomeness, complete with two homebrewed beers. My beer "cellar" of 4 is only recent and slowly growing, so I didn't really get to bring anything fancy.
One day. One day I will be nerdy with beer as I am with wine. Plus, alcohol nerds are always fun. I had fun. The food was delicious.
I had a beer book with a fascinating list of hops somewhere, but I can't seem to find it.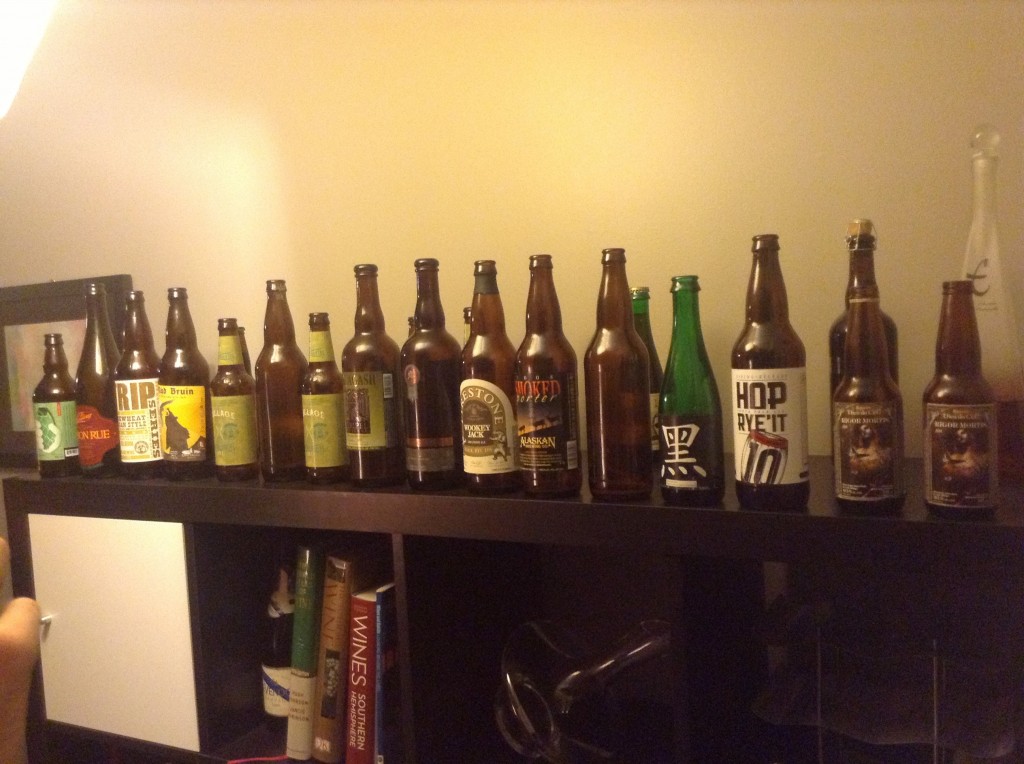 Perhaps I'll learn to brew one day. The idea of bottling a total vision rather than terroir seems so refreshing to me.