My neck, my Bacchus
Most of the wine people I know got into its magical world after tasting some kind of superlative bottle that made them orgasm right into the industry. Like, we get it: you had a teaspoon of 1982 Bordeaux and wept. I literally had canned cranberry sauce with a corner store sandwich just a few weeks ago that was so good that it made me re-evaluate my life, so I guess I understand you.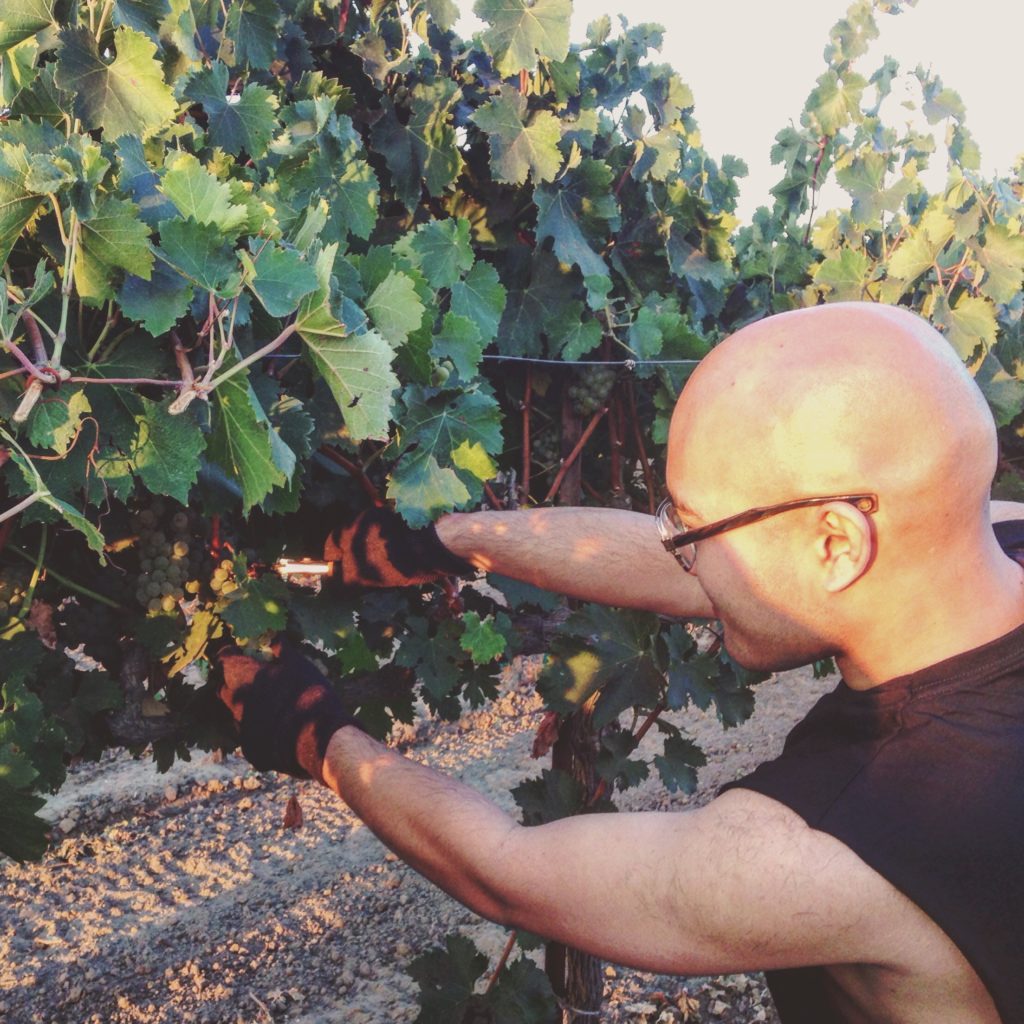 As much as I say that Marechal Foch is better as a drag name than it is a wine grape, and that most Canadian Cabernet Sauvignon is best used to remove dead skin off the soles of your feet, I absolutely live for the weird unorthodox shit. After waking up at 4AM to pick Viognier at Michael David winery, we arrive at the Mokelumne Glen vineyard, where 48 different German and Austrian wine grape varieties (clones included in this number) are grown. To re-emphasize: this is in Lodi, California, which is a dramatic Mediterranean contrast to the cool climate where these grapes classically express themselves the most supremely.
I love the outcasts – and as much as I love tasting a Lodi Zinfandel that tastes like it can bench-press 400 pounds of oak, it's the exceptions that really excite me, and it's these strange territories (terroir-tories?) of science and what-ifs that got me into wine – rather than the toe-curling superlative bottles of classic this or that. Which, don't get me wrong: pour me a glass of 1982 Bordeaux and I'll start unbuttoning my pants, but the prospect of discovering the taste of – I don't know, Indian Pinotage, or something – seems equally as alluring.
A handful of wineries produce wine from this vineyard, including Borra, Forlorn Hope, Hatton Daniels, Holman Cellars, M2, Prie, Ramey Cellars, and Trailmaker Wine Co.
Pair these wines with Khia, if you didn't get the reference.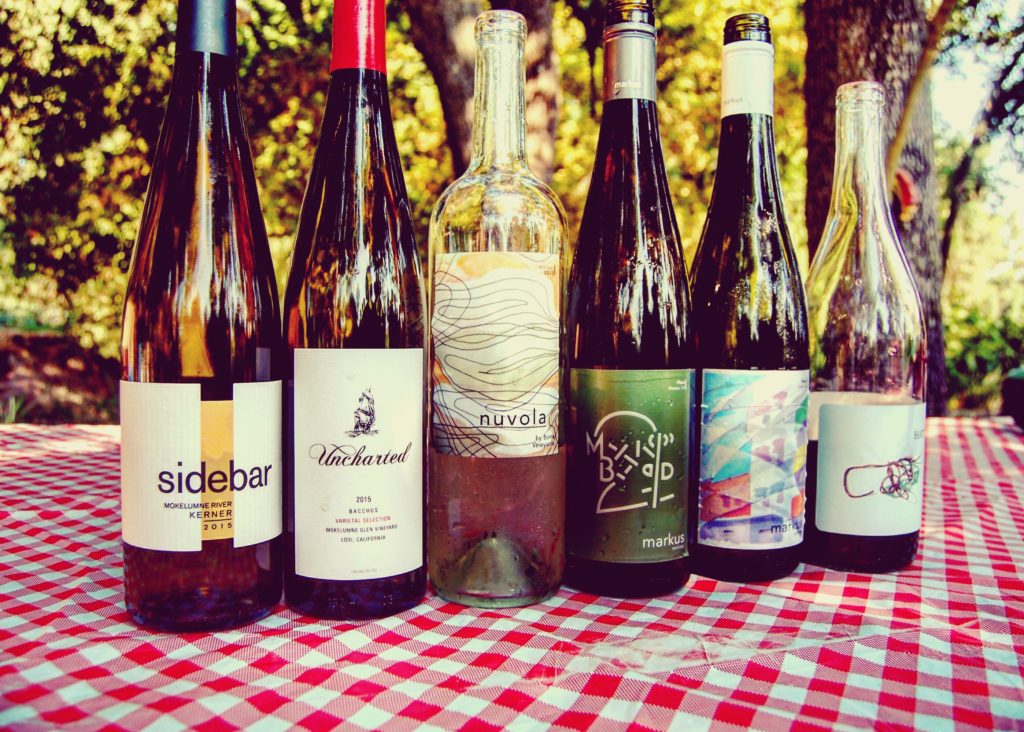 Sidebar 2015 Kerner (Mokelumne River, Lodi, California)
Ah, Kerner. I've only ever tasted a few of these Riesling-Trollinger lovechildren, and never one from Lodi. Chalk, white flowers, and a hint of something tropical. This is not at all elegant on the palate, but instead has an extremely vibrant and limey earthquake of minerality that shakes my tongue. It's as thunderous as it is round, and dry throughout.
Uncharted 2015 Bacchus, Mokelumne Glen Vineyard (Lodi, California)
And then there's Bacchus, the two-tiered lovechild of Müller-Thurgau and an intermediate Riesling-Sylvaner descendant. This one has a gentle floral caress – like fresh laundry – and then there's some spice and apricot. It's creamy and on the fuller side, with notable autumnal spice on the palate and an earthy ending. It's expressive but not super intense, in the same way that you might picture a vivid autumn scene with gently falling leaves. The must underwent a little bit of skin contact prior to fermentation.
Markus 2013 "Nuvola" Gewurztraminer (Lodi, California)
Heady scents of something unfruity: a combination of minerality, mayonnaise, and perhaps dried lime? Somewhat of a cross between still Cava and Austrian Riesling. Dry, spicy, vibrant, piercing, and ultra-fresh. Quite lean and hushed for a Gew, whereas a more "classic" example of Gewurztraminer would be fuller and might smell like the perfume section of Sears finally started selling tropical fruits.
Markus 2014 "Nativo", Mokelumne Glen Vineyard (Lodi, California)
Kerner (52%), Riesling (29%), Bacchus (15%), and Gewurztraminer (4%). My favourite of the Markus wines, with lots of autumnal spice, flowers, stone fruit, and yellow apple. Fair amount of girth to this one. Delicious.
Markus 2014 "Nimmo", Mokelumne Glen Vineyard (Lodi, California)
Kerner (71%), Gewurztraminer (13%), Riesling (11%), and Bacchus (5%). Fermented and aged in 60% new oak, i.e. hey, if German grape varieties grown in Lodi weren't already batshit insane, let's slap on some wood! A blend more similar to the Nativo but gives me more Nuvola vibes, with intense minerality on the nose, citrus, tea leaf, and then vanilla and macademia nut. The oak shows more on the palate, working in tandem with the creamy body and cleansing acidity.
Hatton Daniels 2015 Zweigelt, Mokelumne Glen Vineyard (Lodi, California)
Fresh blueberry pie contrasted with a bit of reductive animalistic stink. As brisk as a fresh wind and with tannins that barely brush against the tongue. Really pure and true to the grape.