Princess Peach: NV Domaine Zinck Crémant d'Alsace Brut
Tasting Note:
Eyes: clear, pale lemon, bubbles
Nose: clean, med intensity, youthful, mineral, apple, citrus, lemon, stone fruit, white peach, hint yeastiness
Mouth: dry, creamy mousse, med- body, high acid, med- alcohol, med+ length, med+ intensity, green apple, citrus, lemon zest, stone fruit, peach, hint yeastiness
All in all: Good quality: the wine has well-balanced structure with high acid that doesn't make the mouth pucker. A citrus zest flavour lingers on the finish, but the wine could use a bit more complexity. Drink now, not suitable for ageing.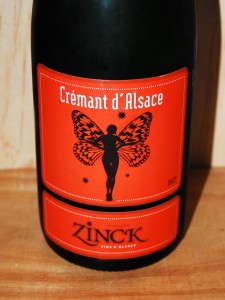 Well, here we are. Around ten days left until the terrifying WSET Diploma Unit 5 + 6 exams. After piling through a decent amount of flash cards, I decided I deserved wine. That and I've also been cooped up in the house for more than 24 hours and decided that a walk to the liquor store would be sufficient exercise – which obviously it wasn't – but let's pretend it was.
I've been so lazy and partially sick – so most of my day (besides studying) consisted of watching videos on the new Super Smash Bros game and it's all I have on my mind right now. My wine budget will probably have to shift in favour for video games, and I'm absolutely looking forward to it.
I decided to time myself while writing a tasting note today, since we have a mere hour per unit exam to taste 3 wines, describe our conclusions, and then write literally all we know on three other randomly selected topics. I clocked in at just over five minutes with this wine, but that's knowing it open label. Wrestling with identity during the exam is going to absolutely fucking SLAY me, and I'm definitely going to be literally scribbling notes until the last second. Huzzah!
But the wine: definitely that clean crémant style that I'm often terrified that I won't be able to identify in a blind setting, just because the crémants I've come across tend to be almost too clean. Though there are hints of it in this wine (perhaps by the power of suggestion), I do detect the slight yeastiness of the traditional method, but the wine is mostly an gently austere frame of green apples, lemon zest, stone fruit, and this savoury ribbon of citrus zest on the finish. It's a bit easier to detect when the bubbles dissipate, but there's just a mere bit of sweetness which rounds out the high acid and adds a bit of charm.
It's elegant and light-footed. And the wine has a fucking fairy on the label, which makes me wonder why I haven't bought this sooner.
Producer: Domaine Zinck
Designation: Brut
Region: France
Sub-Region: Alsace
Variety: Pinot Noir, Chardonnay, Pinot Blanc
ABV: 12.5%
Vintage: N/V
Tasted: May 30, 2014
Price: $24