WSET Diploma – Section 1 – Week 11
June 19th, 2013
Eventful week. Too eventful. And late post! Let's work through this day by day.
Thursday 13th
Finally saw SOMM with a co-worker. Fantastic, emotional stuff. A glimpse of the other side of the industry. Since then I've made my parents watch it, and a friend is coming over next week for a movie marathon and little does she know I'm making her watch this. I'll need a separate blog post to talk more about it, so watch that space.
After the movie we decided to go out for cocktails in Gastown out of all things (we didn't feel like wine for some reason) and so we headed to the Pourhouse and the Diamond. Afterwards she left and I met with another coworker, and we had beers at St. Augustine's. Little did I know that a WSET Intermediate classmate was nearby (who is conveniently good friends with coworker #1) and so the night ended with me drunkenly sleeping over at his place, which included a Rioja, an unfinished glass of Southern France Grenache (blasphemous – I'm so sorry), delicious bitters, three kinds of Vermouth, mini Twix bars, and Archer. Trudging home the next day was painful. But I made it.
Friday 14th
Slept and recovered for half of the day. Then La Mezcalería (again) date with a friend from the UBC Wine Club. Jesus – I really need to come up with nicknames if I'm going to be all mysterious about people, but picking names takes forever. SO you know how long it takes me to make a Sim?
Weekend 15th + 16th
was okay. Car Free Day on the Sunday, which means that parts of Commercial Drive, Main Street, and Denman Street were closed for car-free festivities. Yes sir very good sir.
Monday 17th and Tuesday 18th were okay – mostly cramming (or consolidating, rather) for the WSET exam a week from then. I also made the last minute decision to take the Introductory Sommelier course by the Court of Master Sommeliers which I was thinking of doing for a while (even before the movie, I swear!), and which would take place during the next weekend. I didn't sign up for it in the past months because I knew I worked weekends – but fabulous coincidences involving another co-worker who needed me to cover another shift meant that my schedule was clear. Cramming the 160-page workbook in one week opposed to many weeks was tough, but was mostly review. Details in another blog post – so watch that space as well. Cue cards work.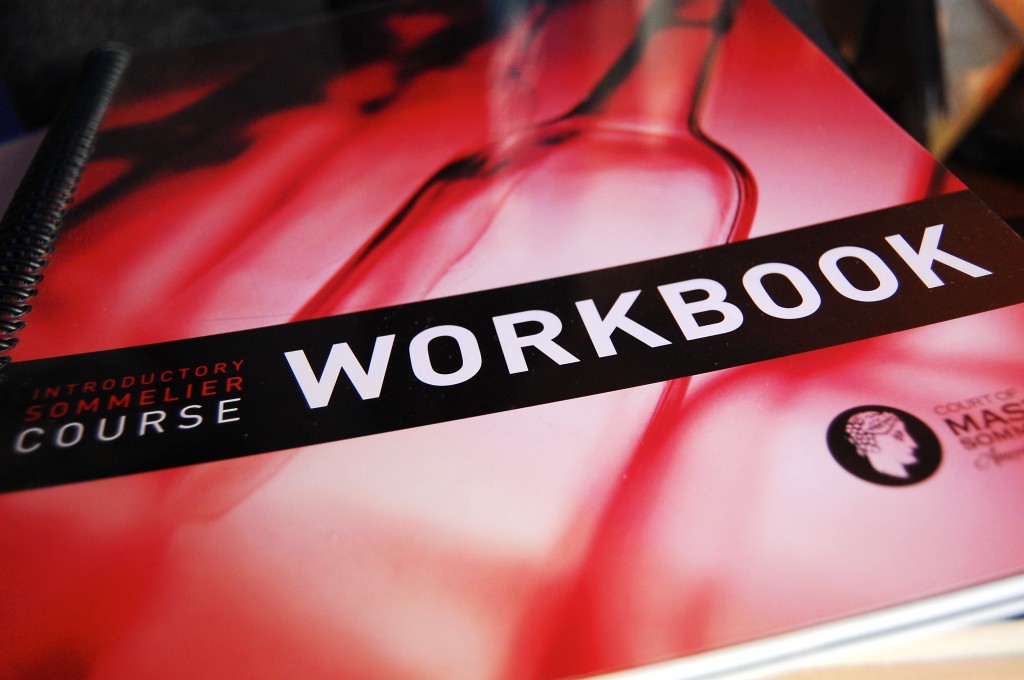 Wednesday 19th
Review for the exam, but we also tried three wines that we didn't get to try in that one week – a Barbera, a Sangiovese, and a Nebbiolo. We were also given an overview of what were expected for the Unit 1 exams (a formal report on a topic and an in-class case study exam), and finally, we did some practice. My Achilles' heel is reading too fast and rushing, and it's been like that for years. Not only does careful reading and double-checking my questions help, but so does getting enough sleep and not drinking coffee before exams. More details on the exam in the next post.
2010 Batasiolo Barbera d'Alba
2008 Badia a Coltibuono Chianti Classico
2007 Vietti "Masseria" Barbaresco