WSET Diploma – Section 1 – Week 6
This week went by just as fast as the last, but it already feels so far away. Was it already last last Monday when we had that summer-like heat? Jesus – some friends and I tried to go to the beach last Friday. Not that it was unsuccessful, or anything, because we went, but it was cloudier than we expected and slightly cooler. Which – whatever. I go to the beach as much as I don't drink, so this was a big deal. I just find it such a hassle to get there and back, but going to the beach more often is definitely one of my sad little goals for the next couple of months. Because making it a summer goal to go the beach more is like making a goal to throw more snowballs in winter.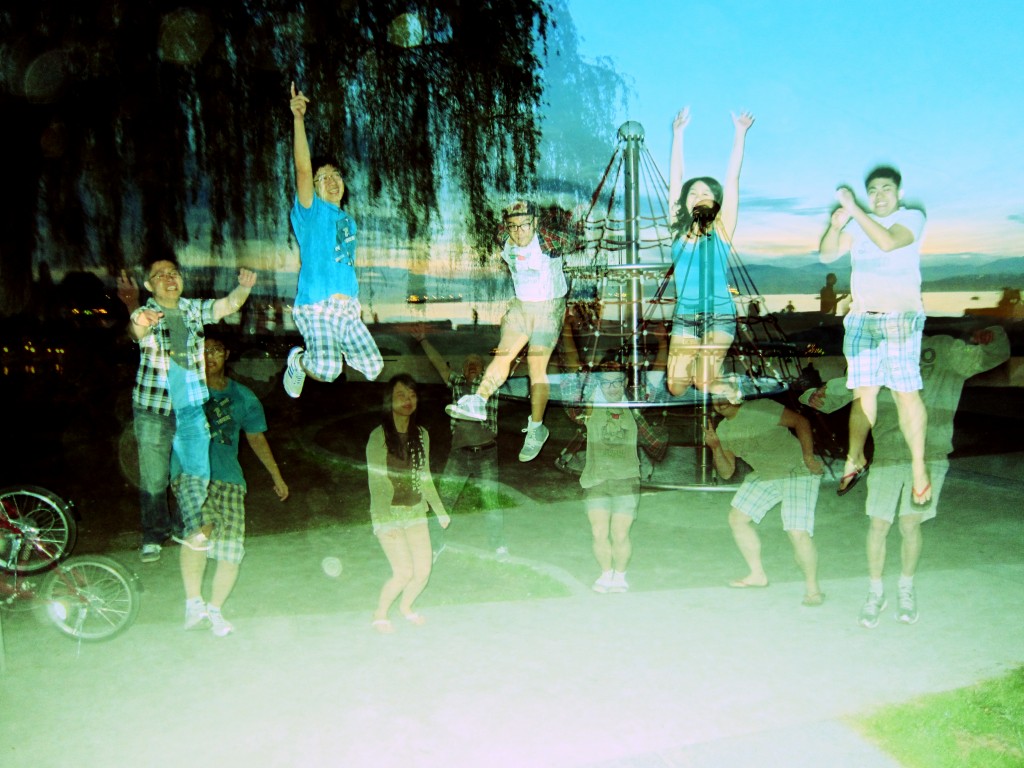 We had a pseudo-being-healthy-foods picnic theme, and I brought cucumber and light cream cheese sandwiches and roasted garlic hummus and chopped red/yellow pepper sandwiches. I made too many. Lunch for the next couple of days. Other food included pasta salad, more sandwiches, fruit salad, and juice. Oh, and water. I'm the asshole who doesn't like sand (also it's hard to eat on sand when the volleyball players kick it up all the time) and so instead of doing some good ol' physical fun like normal people our age, we played Resistance for essentially the whole time and then took over the playground when the children went home. So yes essentially what happened is that we went to the beach to play board games and terrorize the playground.
I went to the dentist a couple of days ago. No cavities. I'm surprised my teeth aren't in worse shape because of all this wine and beer.
WSET Diploma class was yet another one of those information-consolidating classes where we hit up all the main points in the principles of vinification. Not terribly exciting but still really interesting. The wines we tasted were chosen to display differences in styles of vinification, which is once again, such a cool thing about wine: it's really cool when the evidence of production is in the glass.
This week, the date for the documentary SOMM was finally set in Vancouver for June 11th at the Rio, complete with an optional tasting that costs 25 bones altogether (and 12 bones without) which is a big steal!  Although I've been looking forward to the one-time showing almost since the original trailer was released, I might not be able to make it because I need to cover a shift. I'm a little upset and already bought a ticket, but it's understandable. The movie in my living room might be better! Who knows. I'm not going to wear any pants and I'm drinking straight from the wine bottle.
In brighter news, I will probably be holding my fake birthday soon, since my real birthday was muddled into exam time. Woo! I plan to open some Auslese for the friends who think they don't like wine. Suck it.
I'm drinking cheap beer that tastes like sparkling overripe Californian Chardonnay. This corny yeasty thing going on.
2011 Peter Lehmann "Weighbridge" Unwooded Chardonnay
2011 Heggies Vineyard Chardonnay
2011 Christophe Pacalet Beaujolais-Villages
2009 Clos de los Siete