The time has come for you to lip-sting for… your… life.
I imagine that the Venn diagram representing the overlapping sets of people who are familiar with Picpoul and people who watch RuPaul's Drag Race is smaller than those who drink Prosecco and watch the Bachelor, but if you happen to find yourself in the middle of this precious diagram, we need to be best friends immediately. One half of said diagram would be able to tell you that Picpoul is the southern French grape that can release lemony power and body, and therefore purportedly translates to "lip-stinger"; the other half of the diagram would be able to tell you that the premiere to RuPaul's Drag Race All Stars season 2 was amazing.
I did not drink Picpoul that night but instead watched the episode at a bar in the Castro hosted by season 5's Honey Mahogany. And as soon as I hear everyone chant that Reading Is Fundamental, I know that the queens are about to sting with their lips, too. Why isn't there Picpoul being served right now? Why does everyone at this bar look like mass-produced Zinfandel bulked with varying amounts of Petite Sirah?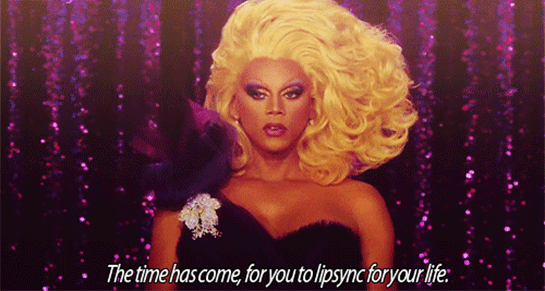 But let's flash back to the Wine Bloggers Conference just a couple of weeks ago, where I'm almost late to the party, working some pathetic online banking magic in the hotel lobby so that there's a room for me to store the weekend's future hangovers. I barely make it onto the bus, our respective pre-excursion named "Experimental Wines & Old Vines". Loosely translated: Weird Shit in Lodi, California. Yes.
After an introduction to the region, what has been promised is being served to us in the form of Acquiesce Winery, whose focus lies in a Lodian expression of Rhodanien grape varieties. This isn't particularly new, these experimental Californian nods to the Rhône Valley, spurred by the Rhône Ranger movement commencing in the 1980s – but a sole focus on unoaked white Rhône varieties in a Mediterranean climate known for its reds seems satisfying ballsy. Especially Picpoul, whose wine I've never tasted outside of the Languedoc's Picpoul de Pinet.
Finally, I can't help but mention that growing Grenache Noir dedicated for a rosé in a scorching region known for its reds sounds exactly like my life, or some chapter of it.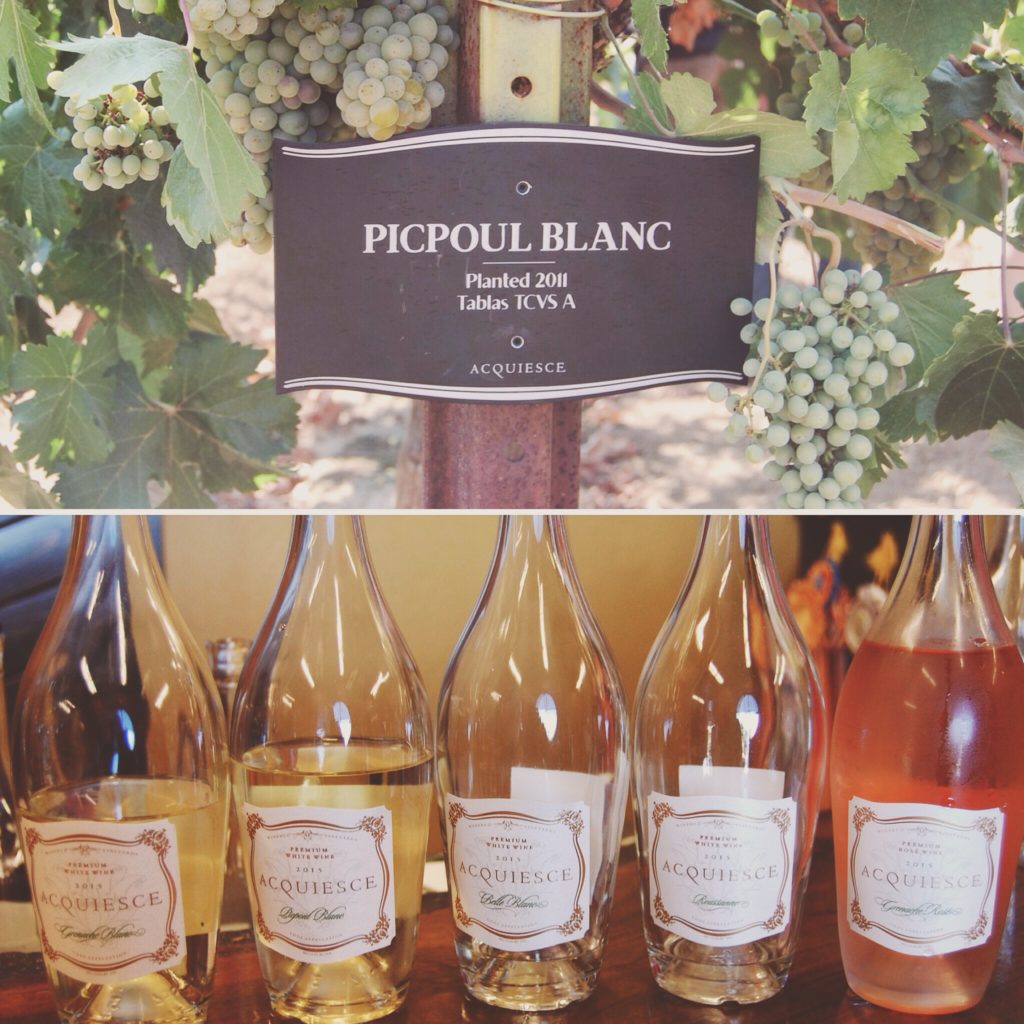 Acquiesce 2015 Picpoul Blanc (Lodi, California) $24
Originally grown to be used as a blending grape, here, but then they discovered that the Lodi varietal expression of Picpoul was one worth keeping. Indeed, their Picpoul is the last of the grapes they pick in the vineyard, yet the wine retains acidity and a relatively finessed alcohol level of 12.5%. Chalky, supple, and creamy with subtle notes of pear, and then a kiss of pineapple. Smirking emojis.
Acquiesce 2015 Grenache Blanc (Lodi, California) $24
Neutral, as the grape usually is, along with mineral, pear, and a hint of lemon zest. Solid, though I've never found Grenache Blanc to be too intriguing to begin with. Which frustratingly intrigues me.
Acquiesce 2015 Belle Blanc (Lodi, California) $26
A blend of Grenache Blanc, Roussanne, and Viognier. An intriguing hint to ripe peach amongst the linalool-esque lavender and white flowers ignites a sparkle in the nose. Savoury nectarine and peach on the tongue, and lots of pleasantly bitter phenolics on the midpalate. Teasing moderate acid, and pairs surprisingly well with irish cheddar with violet flower confit, despite the sweetness of the dish.
Acquiesce 2015 Roussanne (Lodi, California) $25
Peaches, cream, white flowers, and herbs. A little more mouth-covering peach kernel on the palate, and showing more purity and elegance than the Belle Blanc. Subtle but really satisfying, and a hint of warmth on the back palate.
Acquiesce 2015 Viognier (Lodi, California) $24
Paler than most Viogniers that have encouraged me to inappropriately drunk tweet in the past. Fresh rosy florals on the nose with a bit of papaya, and a hint of textbook bitterness of the palate with a really nice amount of restraint. A modern and crisper expression.
Acquiesce 2015 Grenache Rosé (Lodi, California) $24
Pale pink and delicate, like the scent of strawberries outside after rain, but then it's surprisingly exuberant on the palate. Simultaneously savoury and refreshing with some watermelon, red berries, and a slice of banana. A dedicated rosé by Acquiesce, in that this isn't some saignée side piece for a red Grenache wine.