2009 Château du Bois de la Salle "Les Armoiries" Juliénas
Tasting Note:
Eyes: clear, med ruby, legs
Nose: clean, med+ intensity, youthful, earth, cinnamon, red fruits, cherry, raspberry, white pepper, floral, hints of smoke
Mouth: dry, med bodied, high acid, med fine tannin, med flavour intensity, med+ finish, med alcohol, raspberries, spice
All in all: Good quality: amazingly woven acid and a persisting earthy red fruit flavour show good quality, but a relatively simple combination of aromas and a slight alcohol imbalance are the negative points. Drink now, but has potential for short term ageing.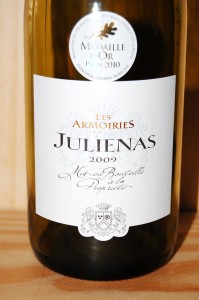 Sometimes chunky Beaujolais is what I want after a bittersweet day. An area known for its bright and cheery red fruit is met with a fair amount of earthy sass in the Gamay grape of some of the ten Beaujolais crus (like Juliénas). This is not unlike today's first real "hot" day in Vancouver, which was just as bright and cheery as some Gamay juice can get (and it was! Hopefully the weather persists) but sometimes you feel certain feelings, like wanting to slam a hammer into some people's skulls.
I am of course not writing this from jail: I am writing this at home with a glass of this liquid emotion, having eased out like kneaded dough after having watched the newest Game of Thrones episode. I'm that easy.
The balance on this wine is quite something – sometimes I doubt my tasting skills when I find a wine relatively low in acidity but still retains some level of tart bad attitude: this wine is completely the opposite, where mouthwatering acidity is softly blanketed, like a flame becoming a dying ember. The body isn't typically light and cheery, either. Despite remaining modest, the viscosity is supported by a present amount of fine tannin, which might be surprising to those who think Beaujolais is all gummy white wine that happens to be red.
With this wine, I think Sansa Stark. Beautiful, poised, and often misunderstood – also reserved in some respects – and almost weighted or burdened, which only adds to the character.
Producer: Château du Bois de la Salle
Designation: "Les Armoiries"
Region: France
Sub-Region: Beaujolais
Variety: Gamay
ABV: 13%
Vintage: 2009
Tasted: May 5, 2013
Price: $24