2013 Vancouver International Wine Festival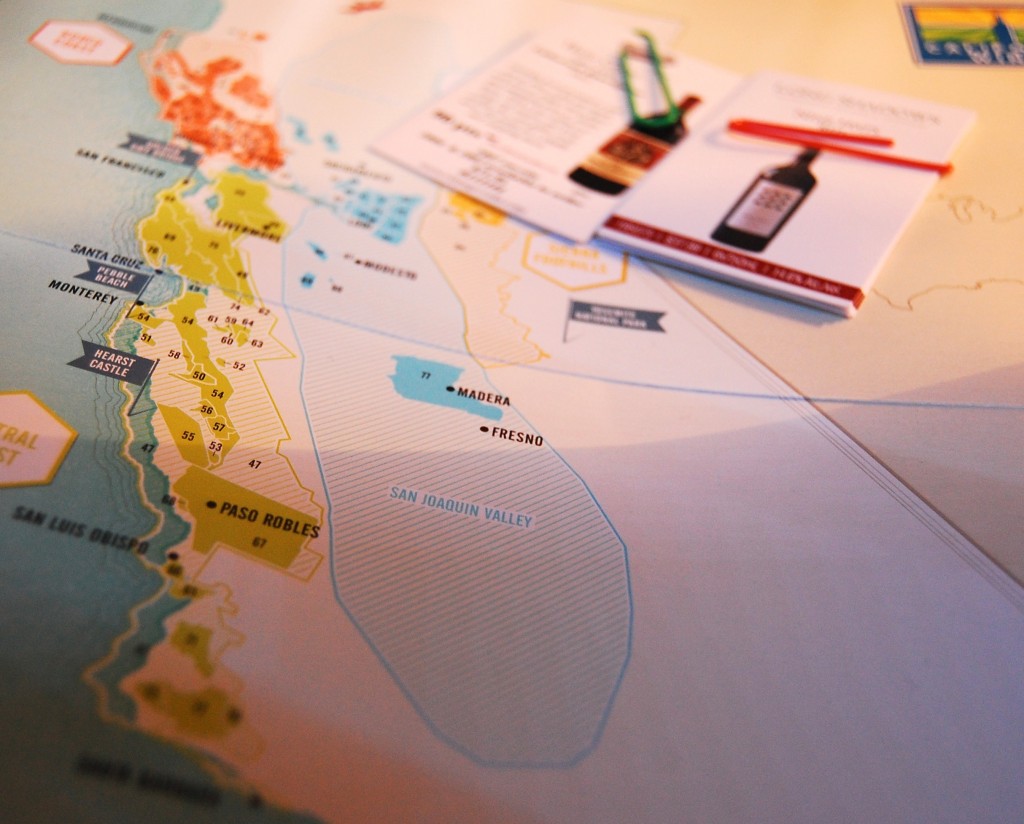 Wine festivals. Picture a huge room with a high ceiling and huge windows; women either embrace Old World Pinot Noir in style with subtly classic and fashionable outfits, or New World Pinot Noir – upfront fruit with upfront skin. Ninety percent of men are straight up masculine Cabernet Sauvignon being done up in a suit and tie; a small percentage of laid-back Carmenères put a smile on my face, whether they be clad in a sweater and jeans or all plaid everything. I'm somewhere in the middle like a Pinotage: a cardigan the colour of its juice (purple – close enough) with notes of leather (Doc Martens).
Needless to say, there were many events like wine minglers and seminars, but I only had time to go to one of the big trade tasting days, where, upon being surrounded by uptight suits and dresses, really just made me want to Harlem Shake with everyone in the room which would probably replace being born as the record for the messiest 30 seconds of my life.
These things are fun but can be annoying. The goal is to try and learn about as many wines as possible, but if you're Mario trying to hop along 2D-style to the castle, then Goombas, red-shelled turtles, and piranha plants exist in the forms of sensory fatigue, inevitable business conversation (when all you want to do is nerd it out), and jerks unintentionally blocking the spit buckets. Long arms help.
Sensory fatigue is the worst one: not only do wines start to blur after around the 10-15 mark, but it's even harder to remember what each wine is like, and writing anything down is impossible with a wine glass in your other hand and the thick wine festival booklet in the other. God forbid if you drop your wine glass, because everyone will start looking at you like you're Naked Grape in a case full of 1982 Cos d'Estournel. I considered bringing a tape recorder, but that probably amps up the douche factor and racks up the annoying points.
The regional theme this year was California, with Chardonnay being the spotlight grape. An interesting choice, since oaked Chardonnay seems to be out of fashion, unlike unoaked Chardonnay, which seems to be the buzz. Chardonnay? Chardon-nay?! More like Chardon-yay! But really, Chardon-meh, personally. For now. I'll swing back into that phase soon enough.
This sentence exists to celebrate my awesome spitting technique.
Moment over.
Also, is it weird that I saw John Szabo (one of three Canadian Master Sommeliers) and wanted to get an autograph?! I'm so embarrassing.
All in all, it was fun, and this time around, I didn't find magical red wine stains on my back. Fantastic! Instead, I spilt coffee on myself, but that was hours later at an airport at midnight. It was the only Starbucks that was open.
I tried the following wines (~60), which is only barely 10 percent of what was actually offered (600+). You really have to choose your battles. And by that, I mean head straight for either the nerdy wines or the wines you straight up cannot afford. Champagne.
I collected shelf talkers as a record to what I tasted. I don't remember many of them, which is, I know – blasphemous, considering some pretty iconic producers I tried – but even with spitting, your head starts to go, prompting shameless seconds at the bread table. Oh man. And puff pastry thingies. CHEESE.
Artisan Sake Maker at Granville Island (Granville Island, Canada)
2011 Osake – Mirai Traditional Method Sparkling Sake
– Really cool.
Rosé Sparkling Sake
– Even cooler. Colour comes from red malted rice.
Bodegas Jorge Ordóñez (Various, Spain)
2010 Volver Tempranillo
– I liked it. I don't remember why. I think I'm in a Tempranillo phase.
2010 Wrongo Dongo Monastrell
2011 Garnacha de Fuego
– A bit riper than I expected. A hint of residual sugar.
Champagne Pol Roger (Champagne, France)
2002 Blanc de Chardonnay
2000 Cuvée Sir Winston Churchill
– Amaaaazing.
Dourthe & Thiénot (Bordeaux/Champagne, France)
NV Champagne Thiénot Brut
Estates of Antinori (Various, Italy)
2008 Guado al Tasso Bolgheri Superiore DOC
2009 Tignanello Toscana IGT
2008 Prunotto Barolo DOCG
Etude (Napa Valley, United States)
2010 Carneros Chardonnay
2010 Carneros Pinot Noir
2009 Napa Valley Cabernet Sauvignon
2008 Deer Camp Pinot Noir
Famille Perrin (Rhône Valley, France)
2010 Reserve Côtes du Rhône Villages, Rasteau Villages
2010 Perrin Les Christins Vacqueyras
2010 L'Argnée Vieilles Vignes Gigondas
2011 Château de Beaucastel Châteauneuf du Pape Blanc
– Fruitier than I expected, but minerality and elegance rooted this to the Old World.
2010 Château de Beaucastel Châteauneuf du Pape
– Noticeably rounder and softer after having tried the previous reds in this section. Awesome.
Georges Duboeuf (Burgundy, France)
2011 Saint-Véran Domaine du Val Lamartinien
2011 Pouilly-Fuissé NNFL
2007 Chardonnay Terradria
– Amazing for the price, and I don't remember why. Typical Josh.
2011 Juliénas Château des Capitans
2011 Moulin-à-Vent Elevé en Fût de Chênes
Gloria Ferrer (Sonoma County, United States)
NV Sonoma Brut
2006 Blanc de Blancs
– Delicious; bright acidity.
Gunderloch (Rheinhessen, Germany)
2011 Fritz's Riesling
2011 Jean Baptiste Riesling Kabinett
2009 Nackenheim Rothenberg Riesling Auslese
– I think this was the one with the cool swampy stink.
2011 Nackenheim Rothenberg Riesling Trocken
Heitz Cellar (Napa Valley, United States)
2007 Napa Valley Cabernet Sauvignon
NV Ink Grade Port
– Very good quality. Like, very very. Well-integrated alcohol.
Henkell & Co. (Various, Germany)
2011 Schloss Johannisberg Rotlack Kabinett
– Any residual sugar is shadowed behind a wall of balanced and round acidity.
Joseph Phelps (Napa Valley, United States)
2009 Cabernet Sauvignon
2009 Insignia
2010 Freestone Pinot Noir
Lanson (Champagne, France)
NV Rosé
– Delicate aromas; not particularly intense.
Long Shadows (Columbia Valley, United States)
2009 Nine Hats Red
2008 Chester-Kidder
2008 Sequel Syrah
2008 Pedestal Merlot
2008 Feather Cabernet Sauvignon
Louis Latour (Burgundy, France)
NV Simonnet-Febvre Crémant de Bourgogne Blanc Brut
– Good. Bubbles were a little more agressive compared to other traditional method sparklings.
2011 Simonnet-Febvre Chablis
– I don't drink enough Chablis. It's pricier than other things. Mostly, I think it's light, citrus-like, and boring. But a wine like this shows how restrained characteristics with a concentrated palate can still be amazing.
2009 Meursault 1er Cru Chateau de Blagny
– Yum.
2011 Côte de Beaune Villages
– Simpler but balanced and still delicious.
Marimar Estate (Russian River Valley, United States)
2009 Acero Chardonnay
2009 La Masia Chardonnay
2008 Dobles Lias Chardonnay
2008 Mas Cavalls Pinot Noir
Ridge Vineyards (Santa Cruz, United States)
2010 Estate Chardonnay
2010 East Bench Zinfandel
2010 Three Valleys
Signorello Estate Winery (Napa Valley, United States)
2010 Padrone
Stags' Leap (Napa Valley, United States)
2009 Napa Valley Cabernet Sauvignon
2009 Napa Valley Merlot
Tyrrell's Wines (Hunter Valley, Australia)
2006 Vat 1 Semillon
– It's weird how much you can grow to appreciate wine over the years. I tried the 2004 vintage of this wine in the summer and wasn't particularly fond of it personally, despite the awesome quality. Now, I think this is amazing. There exists an impending review on this from the summer and it'll have to suffer from some editing.
2011 Moon Mountain Chardonnay
2009 Vat 47 Hunter Chardonnay