Aesop's wines aren't fables
I just asked an artist whether or not deadlines interfered with his creative process. His response was that it did a little, but the only thing I can confirm is that I suck at giving myself writing deadlines, and that the thought of deadlines often smothers any inkling of inspiration. Also: I'm not an artist.
A stroke of lucky meetings led me to samples of Aesop, whose wines are so limited that the locales in which it's offered can be counted on one jittery hand. One half of Aesop is a designer, and the other half is a winemaker. It's odd how cleanly this translates to the wines, whose impressions of creativity can be both experienced by both the eye and the tongue.
Are they called "Aesop" because the wines are rare, mythical, and believed to not exist? They do, I swear! If I don't become a fable that teaches kids not to drink so much that they accidentally leave their whisky flash cards and favourite wine books in Castro nightclubs, then I'm clearly not doing it right. Or maybe I am.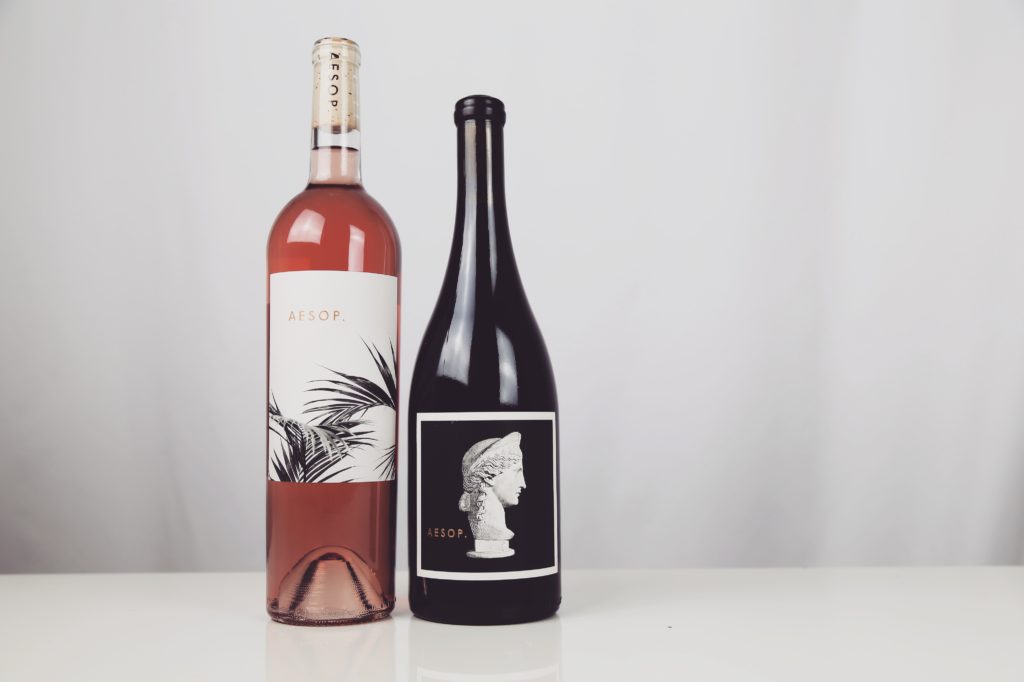 Aesop 2014 Pinot Noir (Russian River Valley, Northern Sonoma, Sonoma, North Coast, California) Jul 2017.
A deep unfined and unfiltered hazy ruby forgoes any preconceptions on Californian Pinot Noir and instead skips right to an intoxicating broad stroke of wax, dried red flowers, cumin, vanilla, leather, charred meat, and cola, while something like ripe strawberry and overripe cranberry play second fiddle. Folsom Street Fair meets a farmer's market. It's warming and savoury. If run-of-the-mill Californian Pinot Noir embodies a charming first date on a warm night, this vintage of Aesop gives the same scene painted in charcoal tones, narrated by Lana del Rey. What?
Aesop 2016 Sangiovese Rosé (California) Jul 2017.
Unsurprisingly, this is the more straightforward of the two, not to discredit its qualities: a medium pink yields rainier cherry, ripe lemons, a hint of herbs, some pear, and petrichor on the nose. The stuffing and glimmers of minerally orchard fruit on the palate bring to mind the finesse of Provence with the girth of Tavel, ending with a hint of tomato leaf.