Rosé? For spring? Groundbreaking.
Seminar led by the Wine Diva, but I'm quoting diva Meryl Streep, obviously. If you didn't get that reference then why are we even friends? But really: I would wholeheartedly pair The Devil Wears Prada with a Loire wine. You'd need something light – maybe aloof – yet cutting, and dry. Also, that movie turns 10 this year? What?
I've once again come a little too underdressed for such an event, but I can't help it because it's muggy, sunny, and I like mesh a little too much. Cool off with Loire wines? Probably one of the favourite French areas of from last year's Europe trip. My wallet cried.
Anyways, I think my main point here is that people need to get excited about weird Chenin Blanc and elegant light reds. We certainly have a Savennières and a Loire Sauvignon Blanc for tonight as I get anxious and excited about leaving Vancouver for a bit – anything to get me out of hilarious arguments about Harry Potter with this person on Tinder.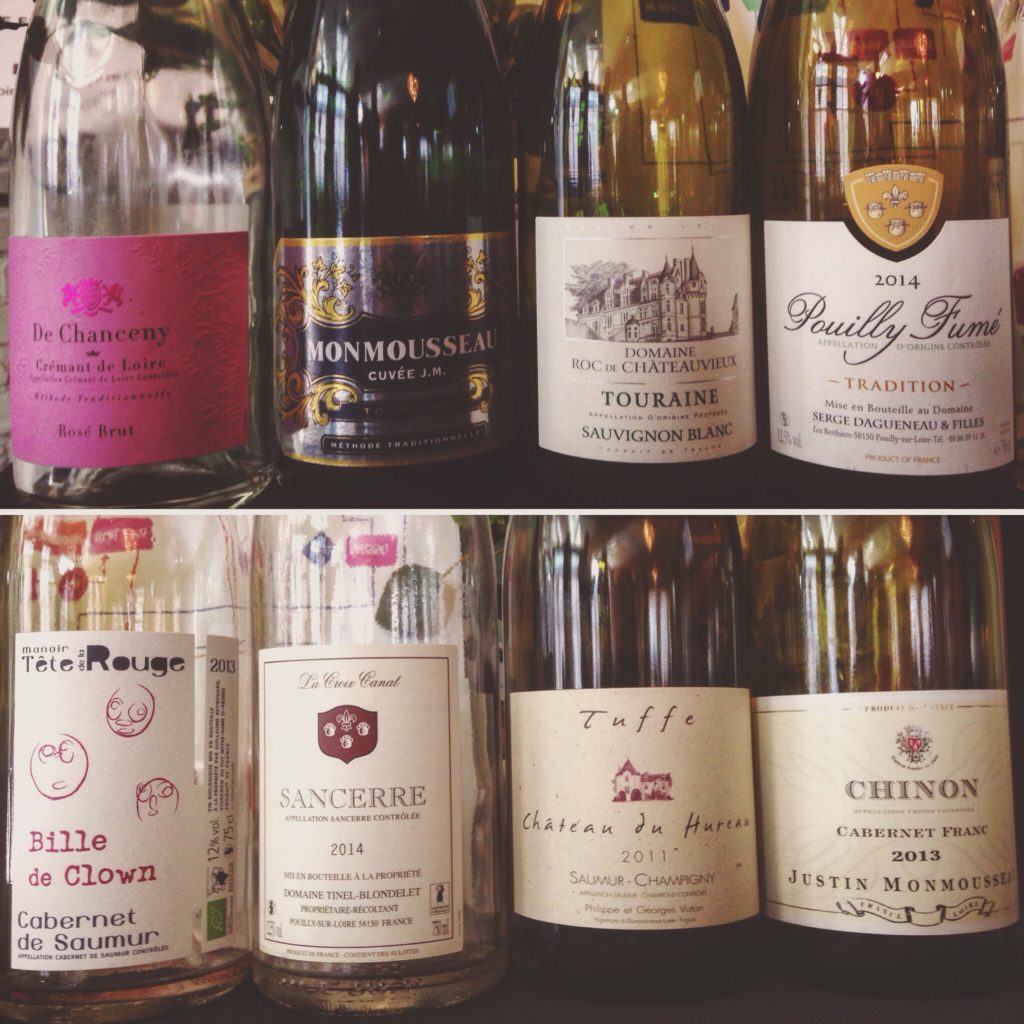 De Chanceny Crémant de Loire Rosé Brut (Crémant de Loire, Loire, France) $29.
A fair, pale pink start to this seminar. Subtle red berries and citrus on the nose; a little more discernible greenness on the palate. It's high in acid but rather elegant, with some yeast, juicy lemon, and unripe strawberry leading to a savoury and saline end.
Monmousseau 2011 "Cuvée J.M." Brut (Touraine, Loire, France) $28.
I've always been curious about this one, but always procrastinated it for Vouvray. 100% Chenin Blanc. It smells of lemon, lime, yeast, minerals, and a hint of toast. It's light-bodied and as elegant as the label would suggest, yes, but there's also an impressive amount of yeast, green apple, and soft citrus fruit on the palate. Acid is obviously bright but discernibly round, allowing a thin layer of savoury lees to grace the palate.
Domaine Roc de Chateauvieux 2015 Sauvignon Blanc (Touraine, Loire, France) $20.
All passionfruit on the nose, and then a hint of pine. It's oddly dense and creamy for the style – which I guess makes sense if it's been aged on lees – and the typical chatty grape is only but conversational on the palate.
Serge Dagueneau & Filles 2014 Pouilly-Fumé (Pouilly-Fumé, Central Vineyards, Loire, France) $37.
Piercing smoky minerality; dusty earth; and then some mint, basil, and citrus. It's an elegant, taut, and expressive note of suspension on a violin, dotted with lime skin and lemony citrus. Subtle but most certainly expressive.
Bobinet 2014 "Les Gruches" Saumur (Saumur, Loire, France) $44.
100% Chenin Blanc, and a shit ton going on. A bit of pungent yeasty character, at first, and a striking combination of green almonds and chunky bruised apple, evoking a vinous combination of Calvados and Jura. There's a bit of apricot, too, and hay – but it's more like wet hay. Despite its funk, it's somehow steely and authoritative, with a sherbet-like perkiness and a sesame seed ending.
Château Gaudrelle 2013 "Turonien" Vouvray Sec (Vouvray, Touraine, Loire, France) $32.
Much less broad than the Bobinet, and much more subtle, precise, and straightforward, like the previous wine if it didn't travel the world and take a bunch of risks. There are scents of yellow apple, green apple, hay, minerality, and hazelnuts, while the palate evokes similar flavours with an ethereal note of tart lemon.
Château de Hureau 2011 "Tuffe" Saumur-Champigny (Saumur-Champigny, Anjou-Saumur, Loire, France) $34.
Juicy and earthy black cherries on the nose fall into a small dish of raspberry vinaigrette. Light-footed yet dense, rustic, and full of flavour, while gentle structure frames the fruit and the thinnest slices of green bell pepper. Complex.
Justin Monmousseau 2013 Chinon (Chinon, Anjou-Saumur, Loire, France) $28.
Much more pure fruit, compared to the Hureau, with riper black cherry and raspberry supported by whispers of earth and greenness. There's a little more structure to frame everything, which is nice, though it seems slightly more transparent than the Hureau in several ways. Satisfying.
Manoir de la Tête Rouge 2013 "Bille de Clown" Cabernet de Saumur (Cabernet de Saumur, Anjou-Saumur, Loire, France) $37.
100% Cabernet Franc, and both of organic and biodynamic. Wisps of cranberry fruit on the nose and some minerality. Medium-bodied and surprisingly ripe on the palate, showing expressive bits of cranberry and raspberry fruit. Surprisingly dense and weighty with the lightest brush of tannin.
Domaine Tinel-Blondelet 2014 Sancerre Rosé (Sancerre, Central Vineyards, Loire, France) $33.
100% Pinot Noir. The colour of pale onion skin! A lot of that smell that you smell after it rains, and then a bit of mushroom, green fruit, and red berries, in that order. Dry and stony, but there are hints of ripe fruit and the slightest amount of residual sugar that rounds out the whole thing. A hint of herbs. Really flavourful.