Fetească Albă: the Eastern European grape that means "white young girl"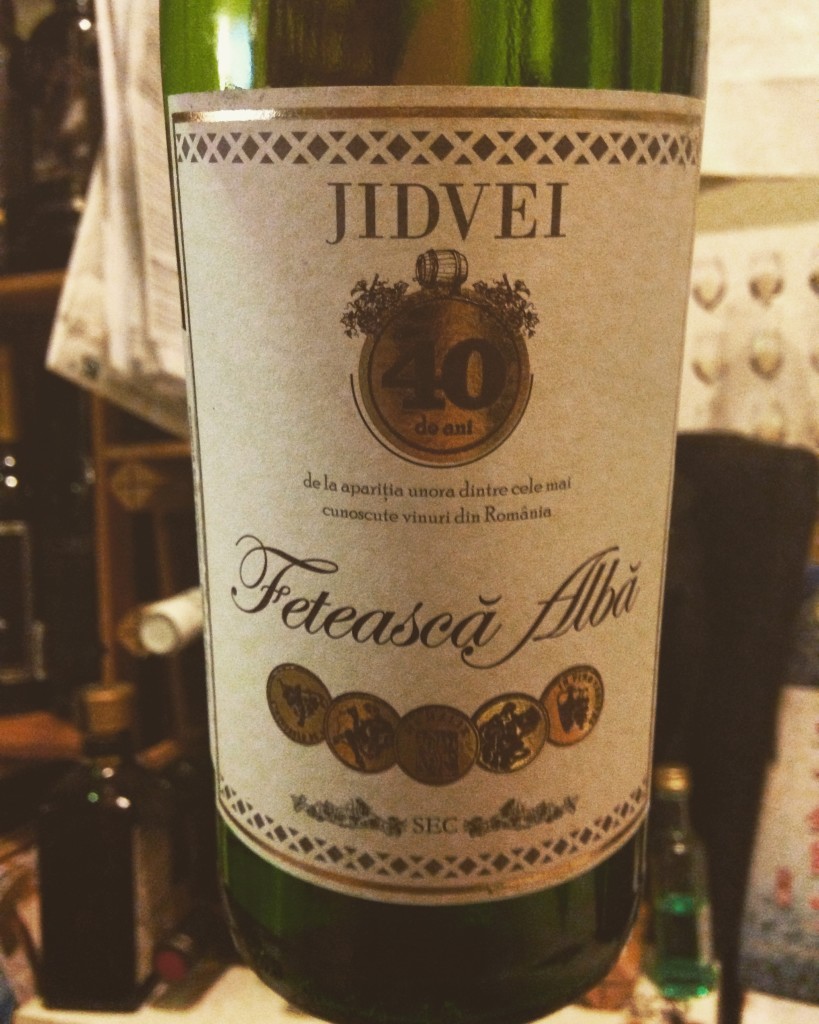 …according to Wine Grapes.
Originally, I wanted something slutty and decadently atypical like the strawberry jam that is the Meiomi Pinot Noir. I'm ditching a warm mouth blanket for what could possibly be an angular wine, but really, my motivation is that I want to spend $13 instead of $30. Also: diving into the alcoholic unknown. Yes.
My books tell me that Fetească Albă probably originated in the historic region of Moldavia; that it produces small, thin-skinned berries; and that it produces wines that are soft, with Muscat-like aromas of apricots, peaches, and spice. It's mostly grown in eastern Europe, producing wines that can lack character. Romania, where this particular wine is from, has two different varieties of Fetească: Albă (e.g. this wine) or Regală, the latter which ripens later and produces wines of more finesse and rich late-harvest versions.
Jidvei 2014 Fetească Albă (Tarnave[-Jidvei] DOC, Alba, Romania) $13
The wine is quite muted to me on the nose, but there is a sort of dusty honey element that shrouds a shy orange blossom. The palate is chalky with moderate acid and slightly creamy texture yet light, with character coming mostly from the indecisive white peach, lemony peachy zip on the finish, and just the faintest hint of cloy. It's finessed. It's rather light. I personally find it boring as fuck, but it's a nice alternative if you're a Muscadet or Pinot Grigio fanatic.