Dad blinds me on some wine
What does it mean when you're at a coffee shop, sitting at the window, glancing at the outside world as a lively background to illustrated maps of Italy on your computer, when people walk by and do a double take as they see you? Either I'm particularly handsome today or I'm off my game either today or always. Or I'm radiantly ugly or whatever.
But yes. It's been a productive day of studying northern and central Italy, mapping out the budding and ripening nuances of the numerous grapes, matching up soil types to regions, and learning about the wines. Dreadful. I love Italy, but it's basically like untangling a really big bowl of spaghetti. It's fun, sans the history-laden parts, which – yes – I know are super important, but I'm just tossing those parts aside until later when I really want to fall asleep or something. There's so much detail to remember, and I'm just getting sauce everywhere.
In any case, I've had a wine picked out blind (by the dad) which I saved until tonight, as a bit of a two-toned practical continuation of study, and also as a bit of a Friday drink break. Also, I have no idea how my dad picks wines. Assuming my parents share exactly half of my alcohol-selecting DNA, my mom would be the half of me type to choose the same reliable bottle every time, and my dad would be the more adventurous one, perhaps choosing something troll-worthy. I'm scared.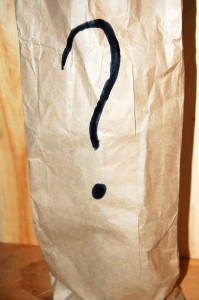 And so it begins.
On first glance the wine isn't particularly distinguishing in the glass. Pale lemon: perhaps a thin-skinned grape, perhaps a grape that hasn't seen much oak; relatively youthful. Not many hints here. (I feel like music should be playing.)
On the nose, the wine is neither boisterous nor shy, and there are youthful aromas of mostly ripe green apple, hints of stone fruit, and bits of honey. Perhaps rash, but I'm going to eliminate Riesling and Sauvignon Blanc because there isn't enough boom or grassiness, respectively, and, in that vein, I'm also eliminating anything else too aromatic: Gewurztraminer, for example, and Viognier.
Dry, creamy, and medium-bodied on the palate, distinctly mineral and the same softened fruitiness. The wine has a slight tang on the back-palate, but the wine isn't acidic. Definitely a quiet apple and citrus-driven entry that finishes with a reasonable minerality. Lower acid made me hesitate, but I'm decidedly labelling this as coming from the old world. Medium alcohol? Medium length. It's crisp in flavour but not uptight by any means.
Quality-wise, it's merely good, without much distinction or character. It's balanced, clean, and correct, but just that. The low acid sure makes it slide down real easy: there's a lack of tension.
Assuming this is a textbook example, I'd choose between a Chardonnay, Pinot Blanc, a Pinot Grigio, or a white Côtes-du-Rhône blend, all examples never being too aromatically gaudy. The most latter option has similar texture but is always slightly peachier and heavier to me, so perhaps I'll nix the Rhône on this one; and if it's a Pinot Grigio, it's a less crisp one coming from the general Veneto region. I'm eliminating Chardonnay because the wine is markedly lower in acid and green fruited which doesn't match up: it's usually either higher in acid with green fruits signifying a cooler climate, or lower in acid with riper stone or tropical fruit indicating a warmer climate. Ideally.
Pinot Grigio. I'm going with Pinot Grigio. Mid-priced, good quality, 2 years old, the Veneto region of Italy. Fuck – it's going to be some weird Spanish or Greek thing. I can feel it. Or it'll be from BC or some bullshit.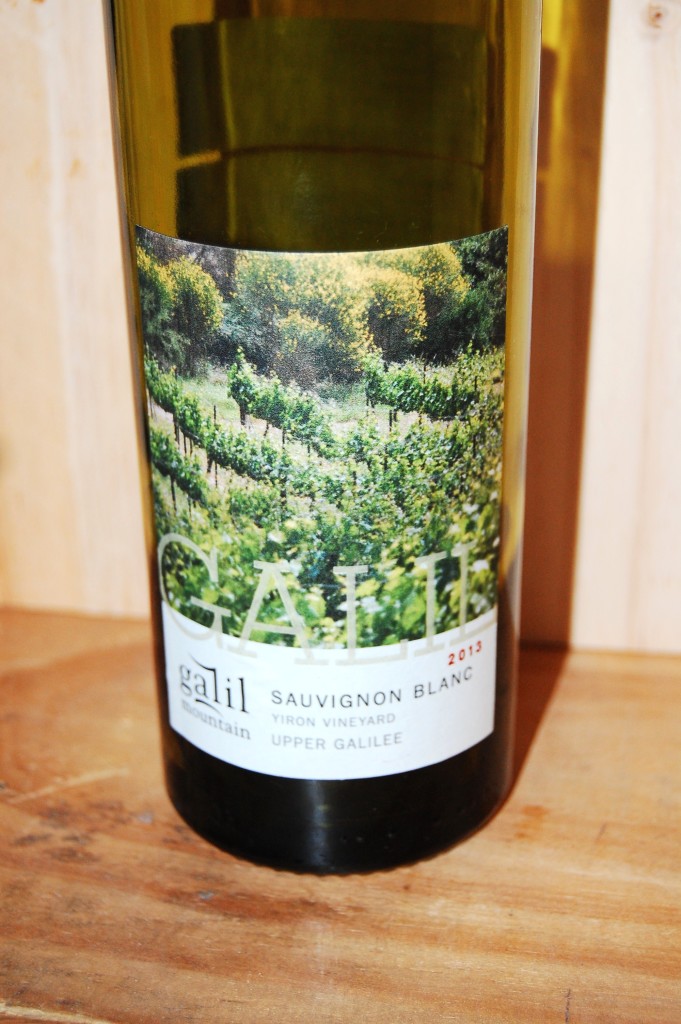 Galil 2013 Sauvignon Blanc from Israel.
Fuck. Of course. It's my dad. At least I got the vintage right. Not textbook anything, but cool to try.
Sauvignon blanc is one of the few grape varieties that's both late budding and early ripening – it's the opposite to grapes like Grenache, which inversely buds early and ripens late, and thus needs lots of heat: but Sauv blanc shows its varietal character best in areas that aren't particularly temperature-heavy. Israel has a rather warm and Mediterranean grape-growing climate: Sauvignon blanc shows itself best with slow ripening, so I think that sugars ripened much quicker than grassy flavours were able to develop, or something else equally as disjointed. The wine isn't bad: it just doesn't do its best to capture the soul of the grape.
The weirdly-expressed honeyed character makes sense: I get that out of both aged and warm-climate examples of Sauvignon Blanc. Then again, I'm always challenged at picking up pyrazines when it's the first wine in the flight.
Dad: this is one of the grapes in that grassy guava-scented wine from southwest France that you like so much.
Whatever, still gonna drink it.
(Among other wines that they make, Galil also produces a Syrah and Viognier which are much more typical for their respective grapes. I haven't tasted much else from them besides that.)
Producer: Galil
Designation: N/A
Region: Israel
Sub-Region: Upper Galilee
Variety: Sauvignon Blanc
ABV: 12%
Vintage: 2014
Tasted: January 9, 2015
Price: $19