Wine Bloggers Conference 2014 – First time at a legit vineyard?!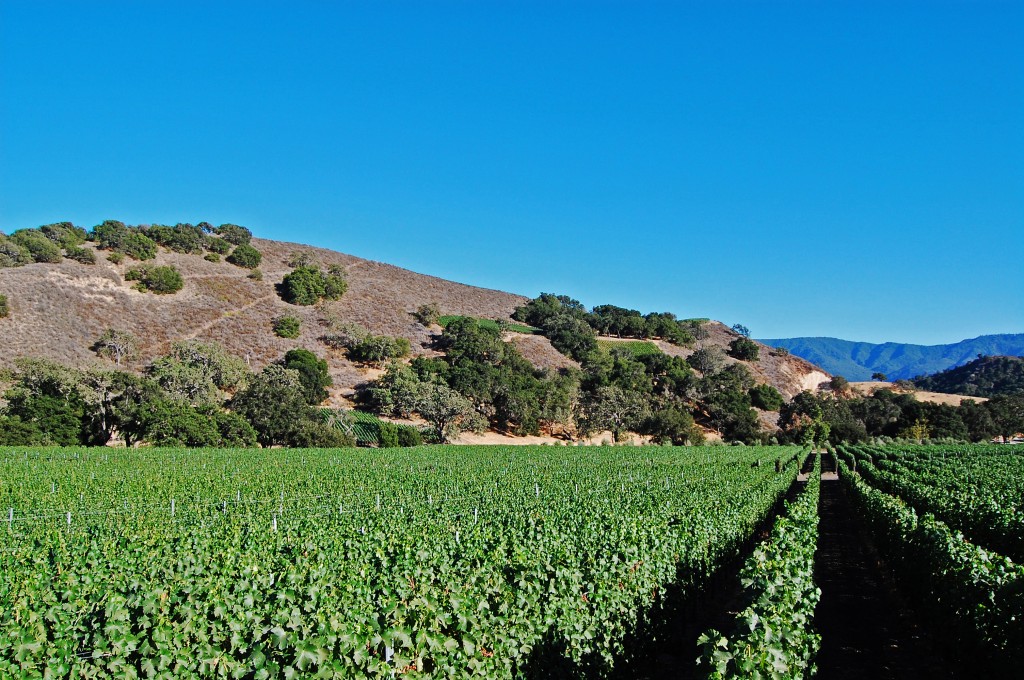 Okay – so day two of the conference – after we've finished the breakout session (I went to the one about blends), we have a little break where I assume the bulk of us grab a snack or wash the summer Californian sweat/shame off our skin. We're told to meet outside at 5PM sharp, and multiple buses would whisk us away to mystery locations. So literally, a couple of buses would show up, n-number of us would hop into one of the buses to somewhere we have no idea about, and then the remainder of us would wait for the next batch of buses. For all I knew this was the part in the horror movie where they would take us somewhere to get murdered, though let's be real here – if I would've died from anything on this trip it would've been from a combination of alcohol poisoning and the shitty cliché of dying from how beautiful everything was.
Fantastic session overall, though my one qualm is that we hopped on one of the last buses which ended up being around 40 minutes late. Which is okay, because we basked in the consolation prizes of water bottles and selfies.
A group of us get on a bus (unfortunately it's not one of them that have dance poles in the center) and we're finally moving. The enigmatic Paul Azdril of Grassini Family Vineyards is our guide who discusses a bit about the region as we travel, like an adult alcoholic version of the Magic School Bus. As we pass fields of green and livestock (look, cows!), we learn that we're headed off to a small AVA called Happy Canyon which really just sounds like they named the area after a Hello Kitty episode or Chinese restaurant in Vancouver. But since winemakers need historical proof to name an AVA, we would soon learn that a contest in a high school was held for students to help prove that the name held some form of ancient importance. There were anecdotes about people entering the area during prohibition and them leaving "happy", so that's definitely one variant of Happy Canyon's Once Upon a Time.
It's my first time at a vineyard where I've actually "cared" – that time I went to Osoyoos in 2010 doesn't count because I was both illegal and didn't know anything. That time in San Diego this year didn't count because the winery had a "Chablis" on their list that I swear was made from something random like Trebbiano, and their one publicly visible vineyard was weird-looking and was probably meant for table grapes. I can't help it! My wallet cries.
Happy Canyon is so picturesque that I feel like I'm in a Windows XP default desktop background photo, and everyone's snapping photos of the vineyards that are bathed by the evening sun. We turn around to walk to the Grassini estate and it's actually the cutest setup ever. Happy Canyon AVA is small – so there are literally only a handful of wineries in the area. We had the pleasure of tasting wines from most of them: Grassini, Star Lane, Jaime Slone, Westerly, and Happy Canyon Vineyards. Perhaps one winery escapes me, but it's hard when you're marvelling at your first legit vineyard. A group of us scholarship recipients were inspired enough by the region to create a small video which I'm sure will pop up some time, and I'll definitely hate hearing my voice.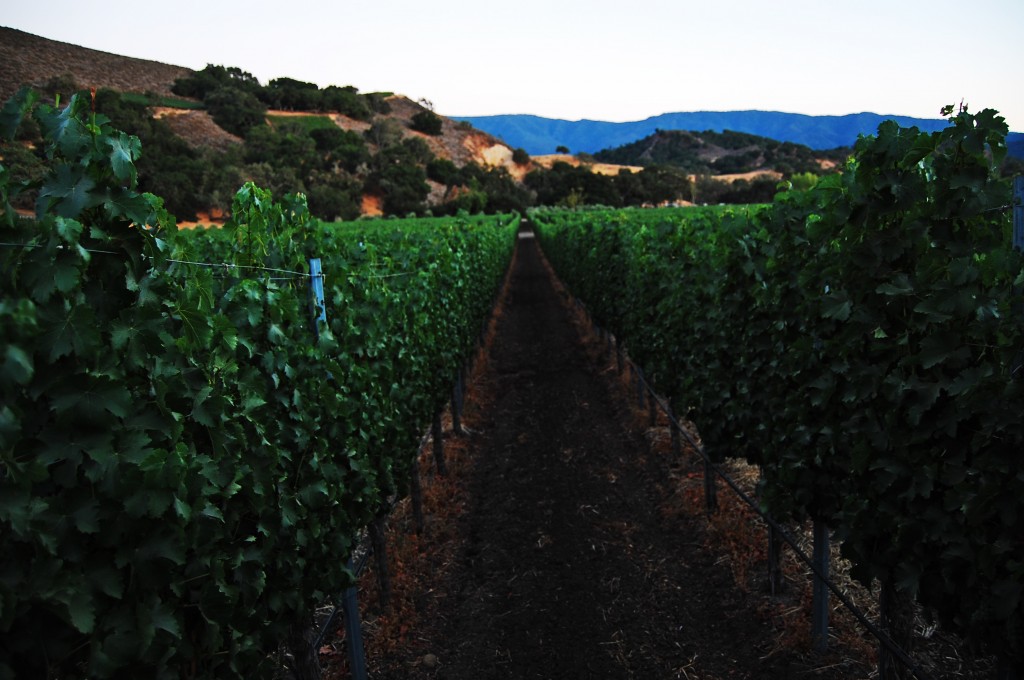 Wine tasting was fantastic. Generally, I was pleasantly surprised with the tropical (and sometimes, honeyed) expressions of Sauvignon Blanc which were educational and delicious considering we don't find much of it in the local BC market; generally, reds were lush in texture with big fruit and fine-grained tannin without the jam bombs that Napa finds, and some are earthier and grittier than I expect. I absolutely love the camaraderie between the wineries in the area. There is the true stereotype of the oft overpriced Napa wines and businessmen that follow, but California really redeems itself with the smaller and homier regions. That being said, I was stoked when the winemaker from Westerly said that his wine had representation in BC. He named the agency, I knew the agency, and we had a weird nerd moment though we're set miles away from each other.
Wine tasting was followed by dinner, and some talk was had. We discussed the region, California, and obviously, wines. I mostly remember enjoying technical and passionate talk about things like partial root-zone drying. And selfies.