Wine Bloggers Conference 2014 – Speed Tasting i.e. Tinder for Wines
Speed tasting. It's one of the unique events of the Wine Bloggers Conference that's always explained to you if you've never heard of the WBC before, kind of like the warning nod of the hangover to the newly legal. It's always described as "speed dating but with wine" – though in this case, it's only a one-way road of looking at your date in disgust. So there's a plus, and it's sort of like a Tinder swipe-left-or-right sort of situation.
In the essence of the Live Wine Blogging event, you have 50 minutes to taste through 10 wines. In each 5-minute session, the winery representative pours you wine and gives you a bit of a quick overview before moving on to the next table. It's somewhat encouraged that you live tweet about the wine (hence the official event title "Live Wine Blogging"), but some opted to take notes (and perhaps blog about it later), and some decided that the event was too intense that they just ate fries at the adjoining restaurant instead.
It's intense as it sounds. I opted for just taking notes for the white wine session on the Friday, but decided to go for the tweet-route for the reds on the next day. The former option seemed quite fine and dare I say relaxed, but the latter method was amusingly stressful. It's a difficult task to sufficiently taste a wine, form a succinct tweet about it ("shit, is this witty enough?!"), snap a picture of the wine for later, and listen to the wine reps who are feeding you information while you desperately attempt to listen. There are more wine reps than there are tables, so it's a random grab bag – so maybe you'll get that one winery that decided to bring their 100-dollar Chardonnays, or maybe you'll get three vapid Grenache Blancs in a row. Adult loot bag!
Attempted to do formal tasting notes at first and then I decided nah. Prepare yourself for messy and partially boring tasting notes that don't make sense half the time.
The whites:
1) 2012 Fess Parker Santa Barbara County Viognier
2012 Fess Parker Santa Barbara County Viognier – seductive but not promiscuous @FollowFess #wbc14

— Joshua Decolongon (@joshlikeswine) July 11, 2014
Youthful – mostly aromatic stone fruit. Oaked, which adds to the hedonism factor. Perhaps served slightly too cool but helps the warming alcohol. Fantastic amount of acid to balance to voluptuous fruit. Vanilla, white peach.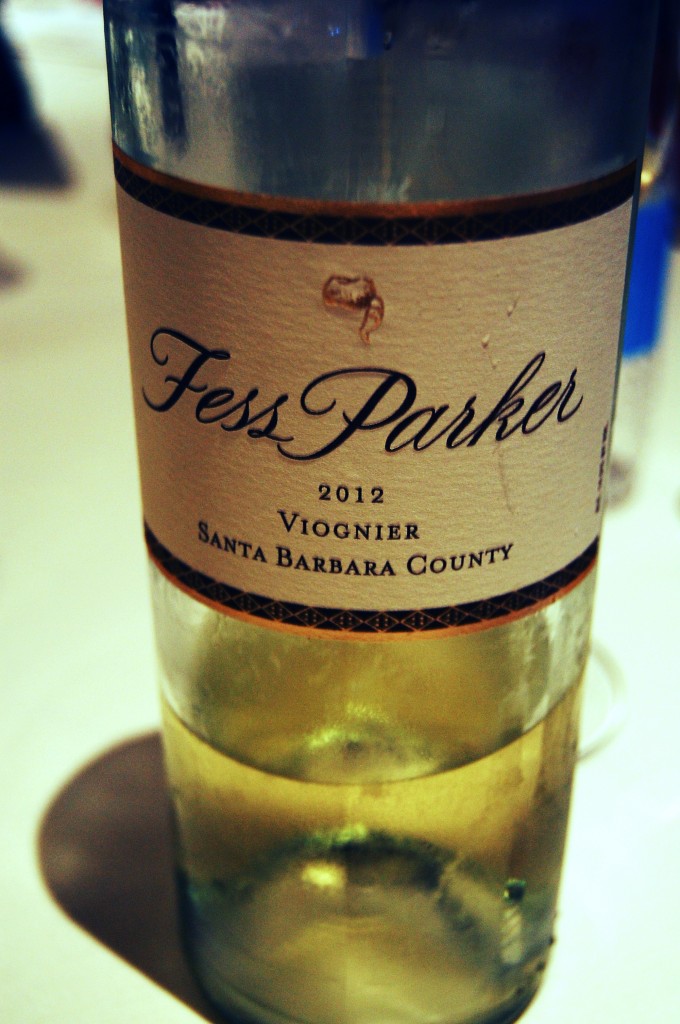 ---
2) 2011 Scratchpad Central Coast Chardonnay
Youthful. Slightly subdued and not aromatic, which isn't surprising for Chardonnay. Fruit is mostly tropical with stone fruit. Malolactic fermentation adds body and complexity to otherwise simple aromas. Easy-going, but I guess that's what the label seems to be going for anyways.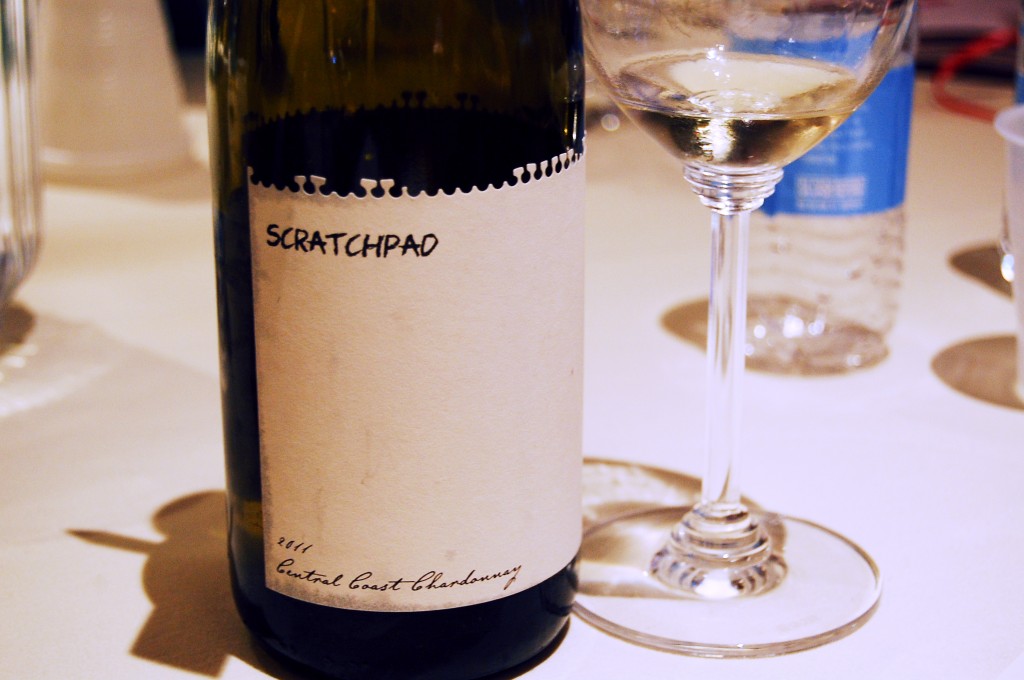 ---
3) 2012 Pacific Rim Columbia Valley Dry Riesling
Vague stone fruits and floral aromas – weirdly not super aromatic for Riesling. Described as "dry" but definitely on the sweeter side of dry. Zippy front-palate. Citrus and green melon on the palate as well. Slightly disjointed – sort of electric but hollow. Something is missing, sort of like a sparkling that's gone still.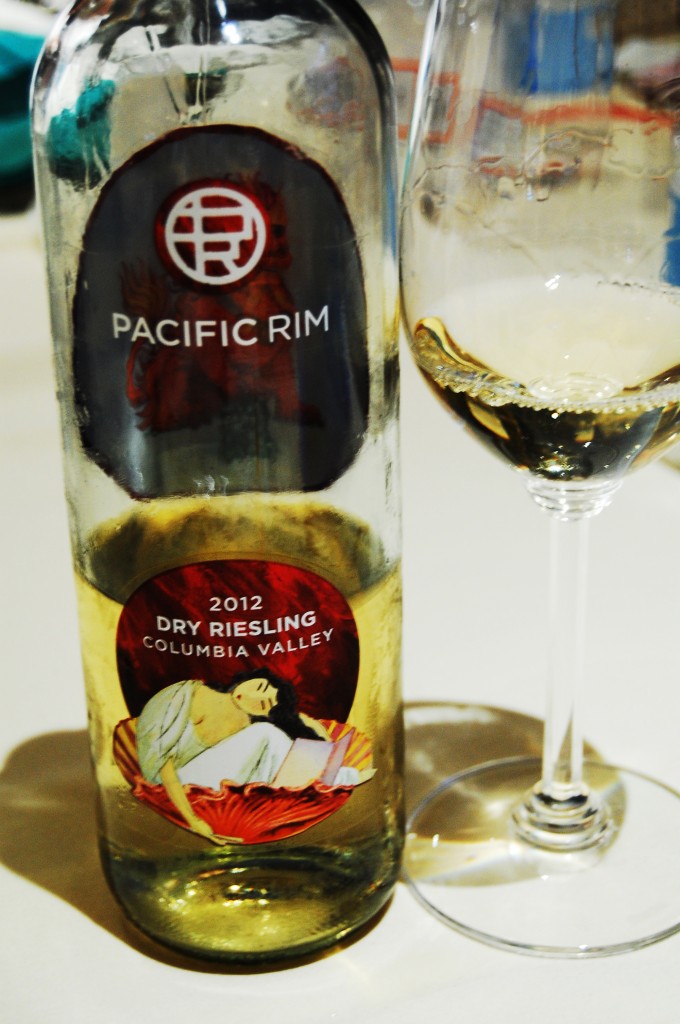 ---
4) 2013 Urban Legend Capay Valley Grenache Blanc
Vague notes of melon, citrus, and floral. Neutral palate on template, and most of the complexity comes from the pillowy texture. Savoury, low-ish acid.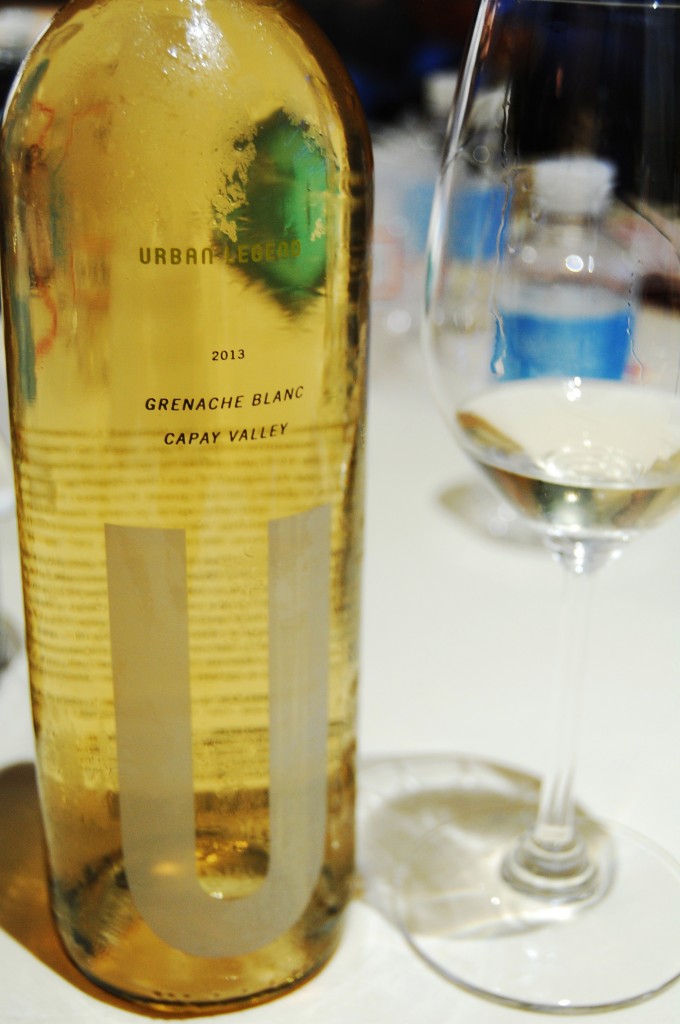 ---
5) 2012 Uproot Grenache Blanc
The labels for Uproot are designed to have these hip visual codes for tasting notes – so it's described to us that there are aromas dominated by petrol and bubble gum, i.e. what I'm pretty sure was a Ke$ha music video at one point. As per the last wine – a pillowy texture as per Grenache Blanc. I'm pleased at the attempt at something both petrolly and bubble gum-y.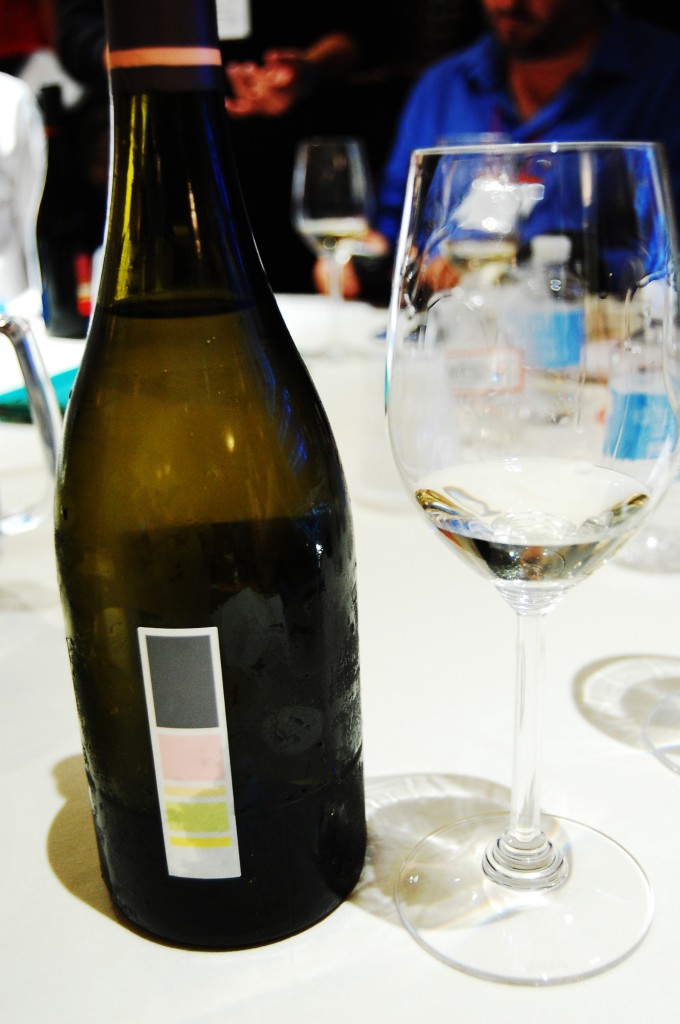 ---
6) 2013 Charles Krug St. Helena – Napa Valley Sauvignon Blanc
Zippy grapefruit, an obvious refreshing greenness we'd expect, like asparagus or something. There's a whisper of spritz on the palate (probably stainless steel fermentation?) which makes up for the lower acid, compared to say a Savvy B from the Loire or New Zealand.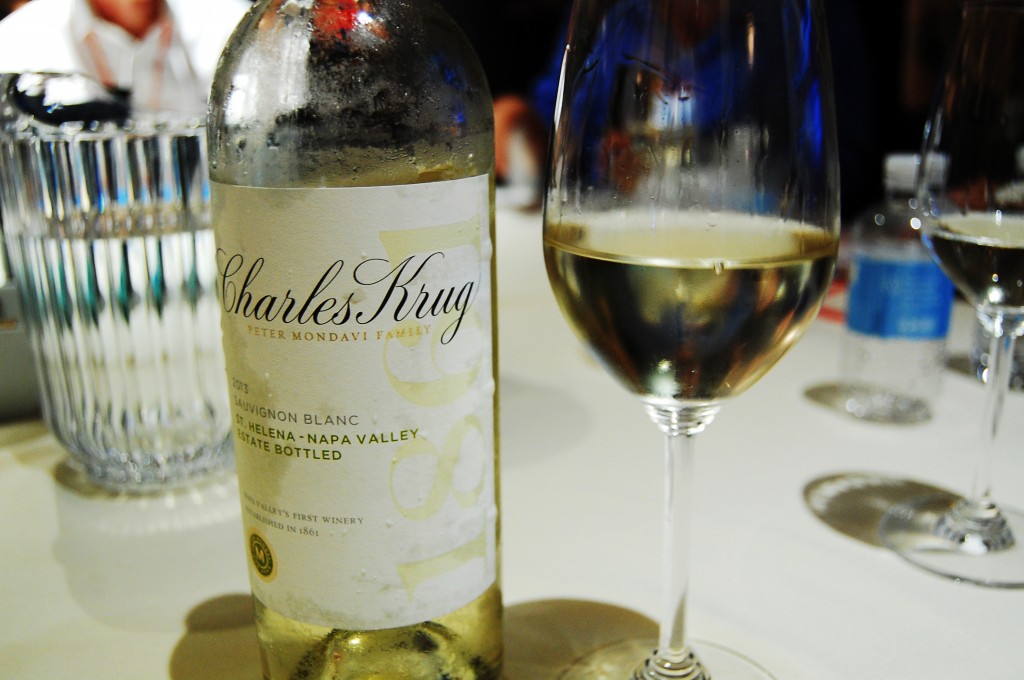 ---
7) 2013 Oro Bello Chardonnay
One of the vocally unanimous favourite wines of the table. Juicy, fruity depth, and an interesting hint of meaty smokiness. Something about it reminds me of something I've smelt in beer. It's somewhere in between a ripe white Burgundy and a Californian Chardonnay. Pretty stoked that it's not full of that creamed corn character. Yumz.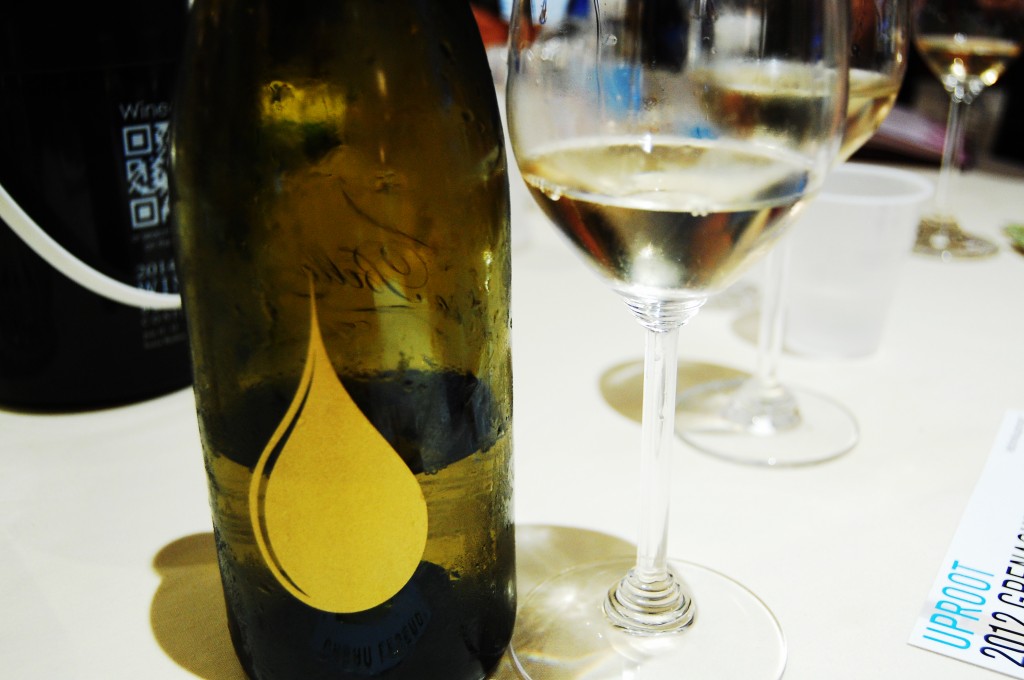 ---
8) 2013 Agnitio Napa Valley Sauvignon Blanc
The nose isn't as aromatic as I expected – the palate is much more intense. Fresh acid, and any greenness is subtle and well-woven. We learn that the wine has seen some neutral oak, which is perhaps why it's a bit of a quieter Savvy B.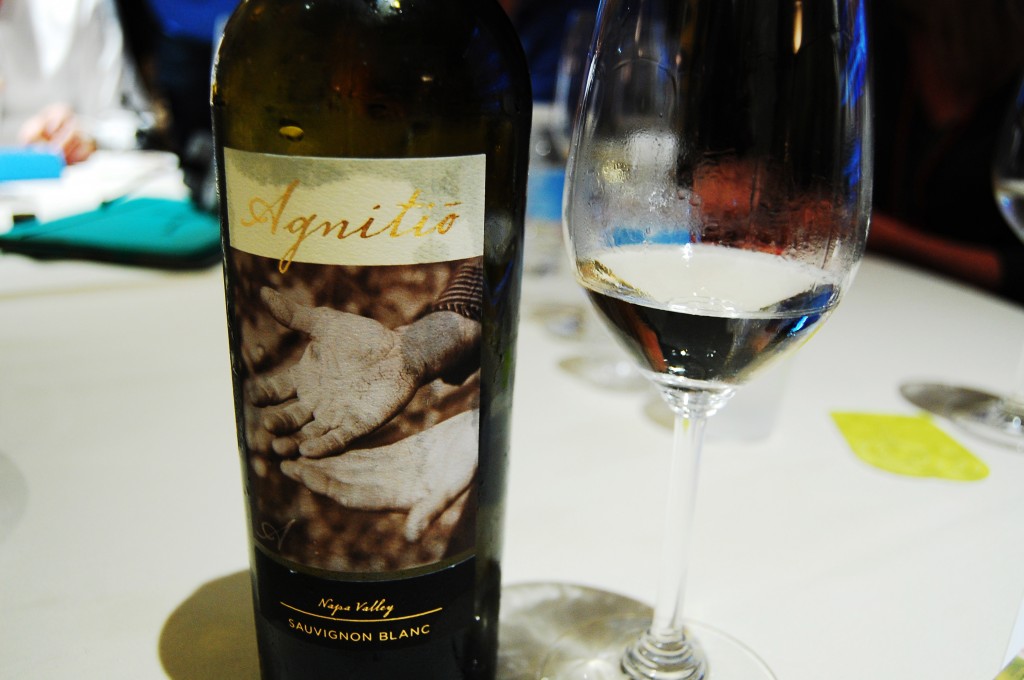 ---
9) 2012 Maryhill Columbia Valley Aurelia
Roussanne and Marsanne, if I remember correctly. Mostly neutral with body. There's an interesting shadow of savoury character, and perhaps my palate is screwed up at this point but there seems to be a weird tannic or disjointed hot character. Ripe stone fruit, cream, savoury mid-palate.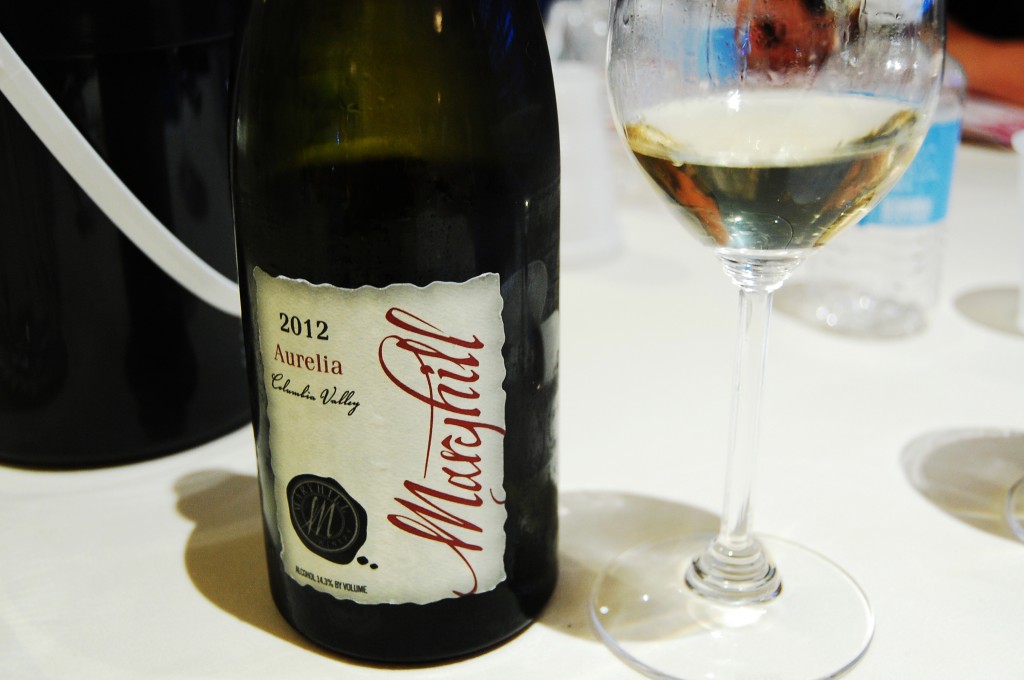 ---
10) NV Yorkville Cuvée Brut
We were promised that it was something we've never had before – the template for the sparkling wines is somewhat of a Crémant de Bordeaux sort of thing as is made from native Bordeaux grapes. More savoury that fruity, which is nice, but the nose has an interesting berry-like fruitiness. Though not overly toasty there is some of that character on the palate. Persistent and lively mousse.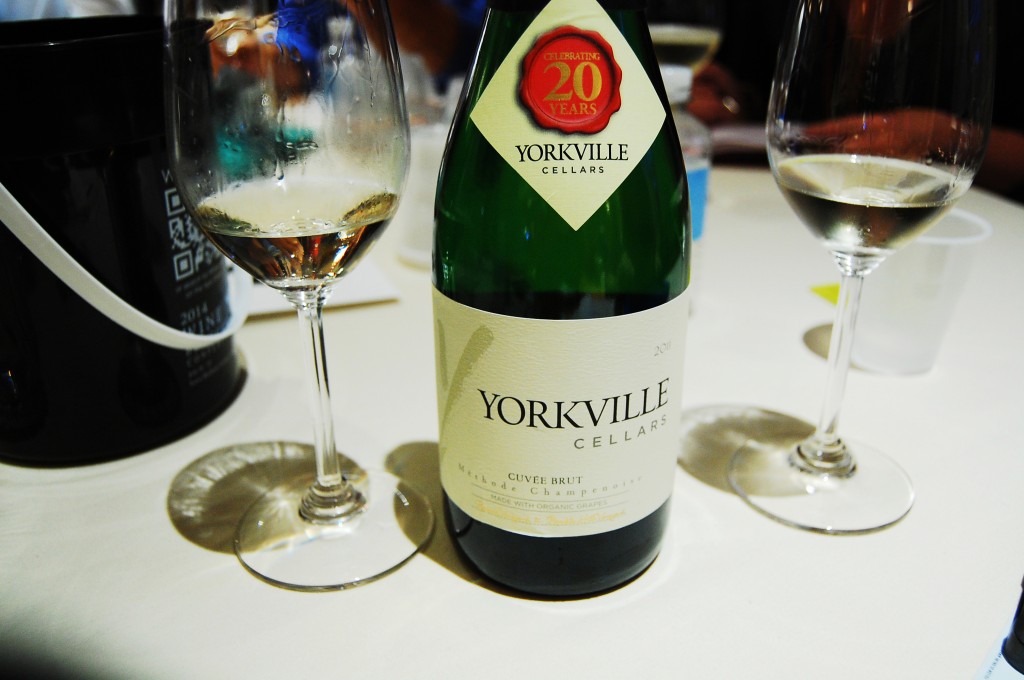 ---
The reds:
1) 2011 Main & Geary Dry Creek Zinfandel
2011 Main & Geary Zin from Dry Creek – smoky, elegant style, relaxed. Pair with Red Hot Chili Peppers #wbc14

— Joshua Decolongon (@joshlikeswine) July 12, 2014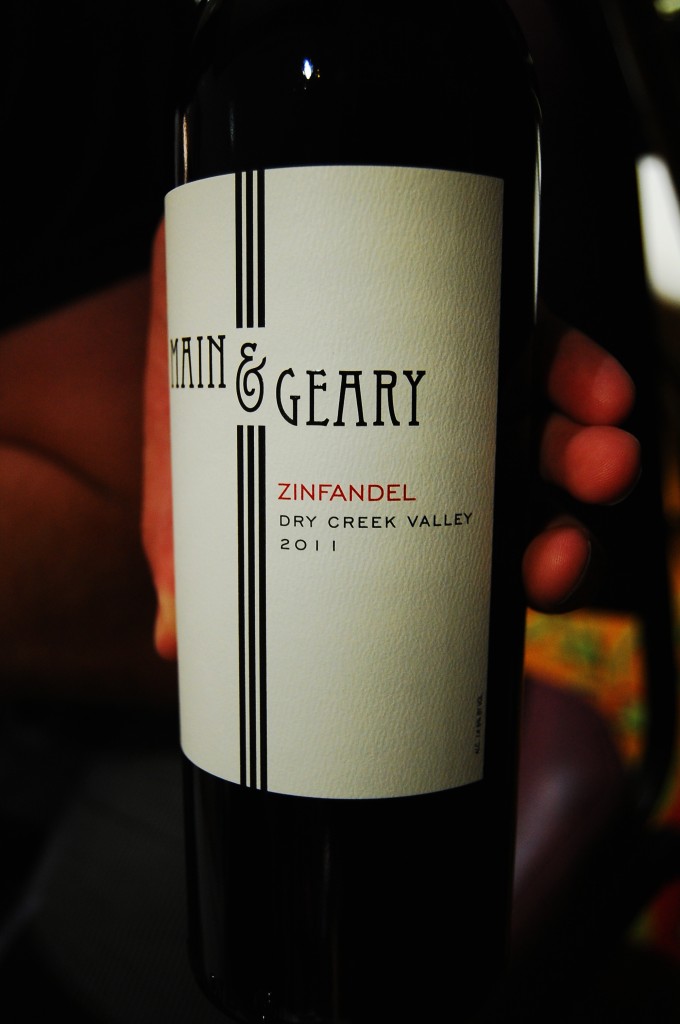 ---
2) 2011 Cornerstone Cellars "The Cornerstone"
2011 @CornerstoneNapa "The Cornerstone" – big, mysterious, complex, yet elegant Cab-dominated blend. James Bond. #wbc14

— Joshua Decolongon (@joshlikeswine) July 12, 2014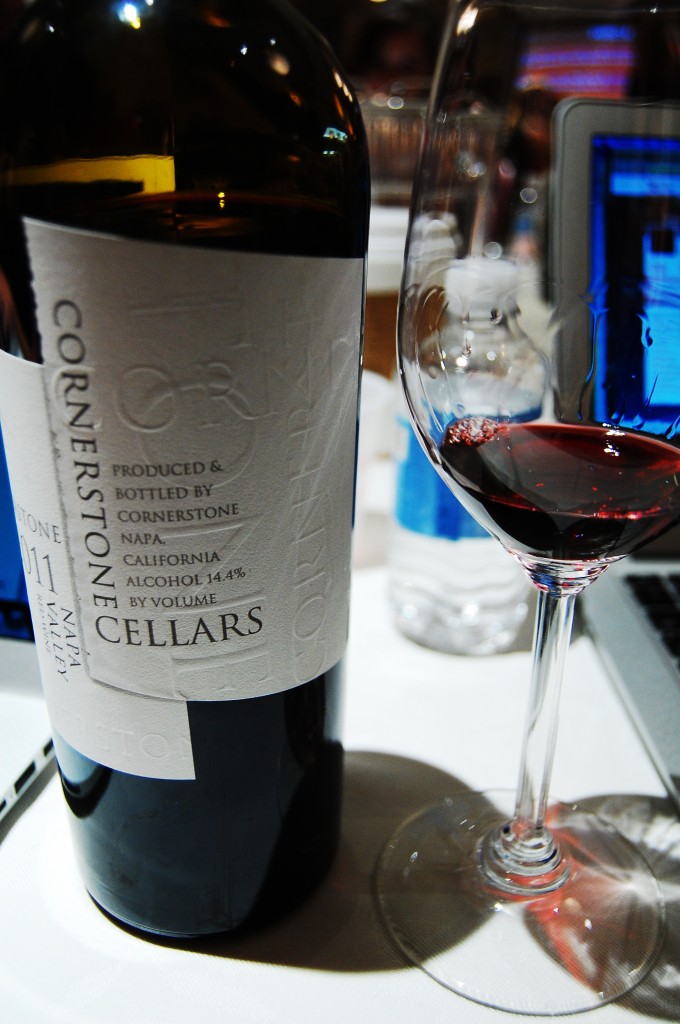 ---
3) 2012 White Hart Pinot Noir
2012 White Hart Pinot Noir. Pinot with hints of punch and sass. Opulent and pure on palate. #wbc14

— Joshua Decolongon (@joshlikeswine) July 12, 2014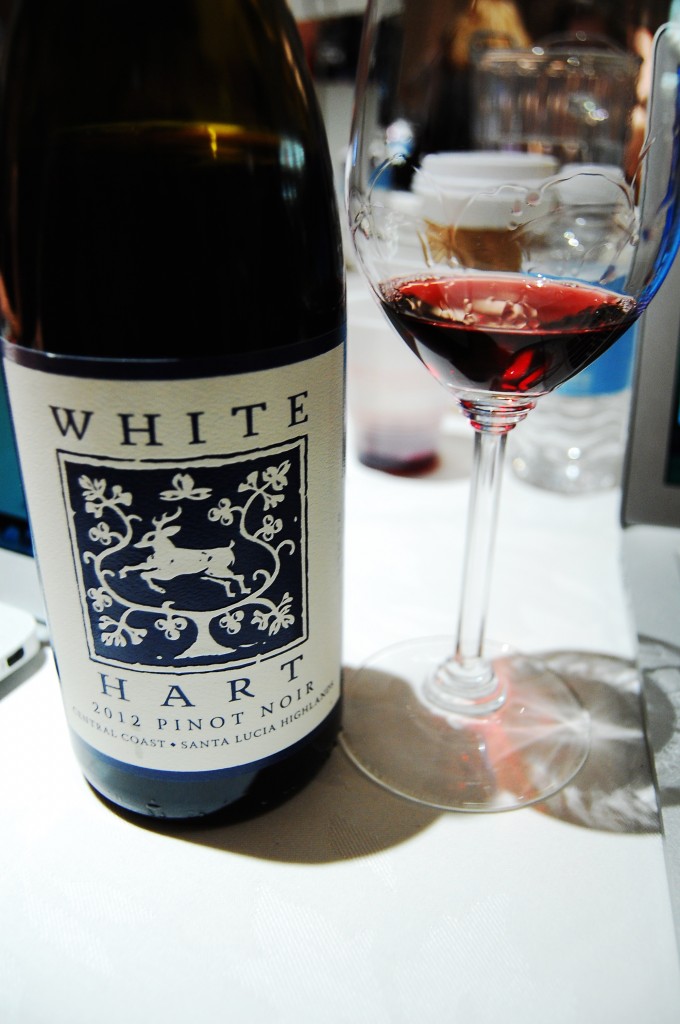 ---
4) 2012 Banfi Centine Toscana
2012 @BanfiWines Centine Toscana – soft red fruit, gentle Sangio earthy scratch, and dark chocolate. #wbc14

— Joshua Decolongon (@joshlikeswine) July 12, 2014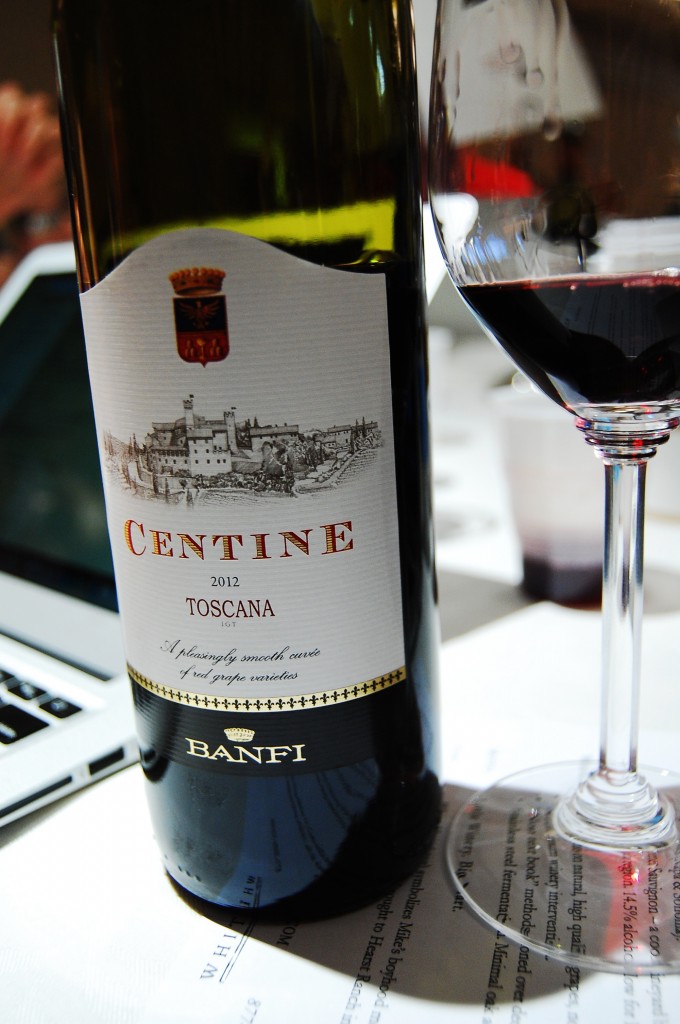 ---
5) 
2008 Satrapezo Saperavi
2008 Satrapezo Saperavi – smoked meat, earth, fruit in background. Cola and dark fruit on palate. Sassy but soft. #HELLO #wbc14

— Joshua Decolongon (@joshlikeswine) July 12, 2014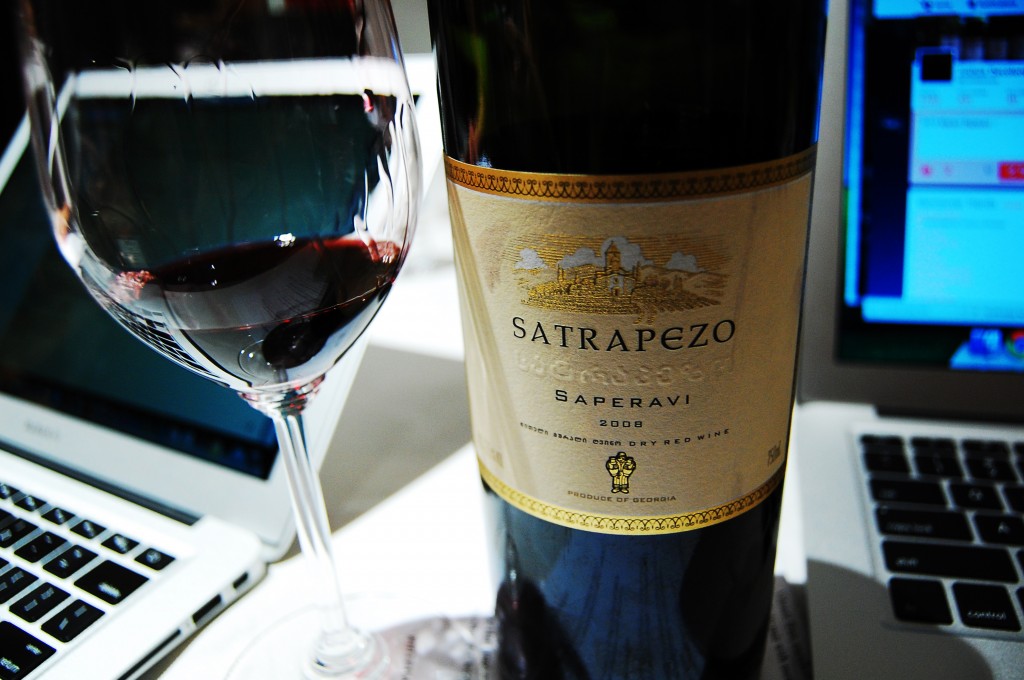 ---
6) 
2013 Marani Saperavi
2013 Marani Saperavi – plummy, purple, peppery. P^3 #wbc14

— Joshua Decolongon (@joshlikeswine) July 12, 2014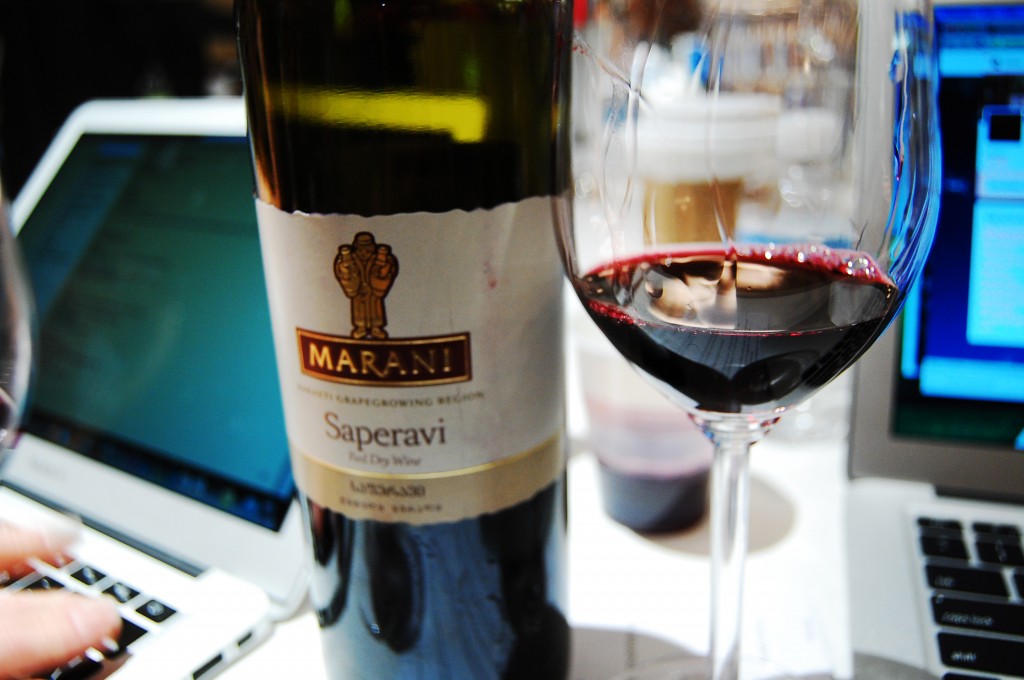 ---
7) 
2012 Aridus
 Syrah
2012 @ariduswineco Syrah – blueberries, blackberries, pepper, and power chords. Pair with Jimmy Eat World, (also Arizonian) #wbc14

— Joshua Decolongon (@joshlikeswine) July 12, 2014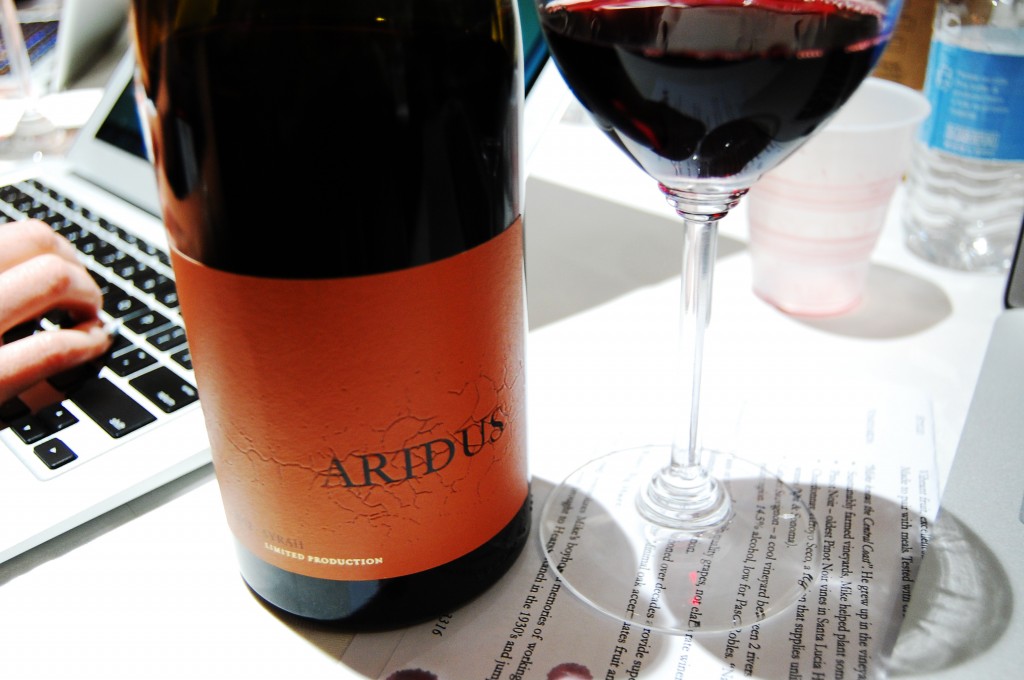 ---
8) 
2011 Charles Krug
 Family Reserve Cabernet Sauvignon
2011 @charleskrugwine Family Reserve Cabernet Sauvignon – ripeness + muscles. Like that one guy at the gym you cant help but eye #wbc14

— Joshua Decolongon (@joshlikeswine) July 12, 2014
Except I don't go to the gym so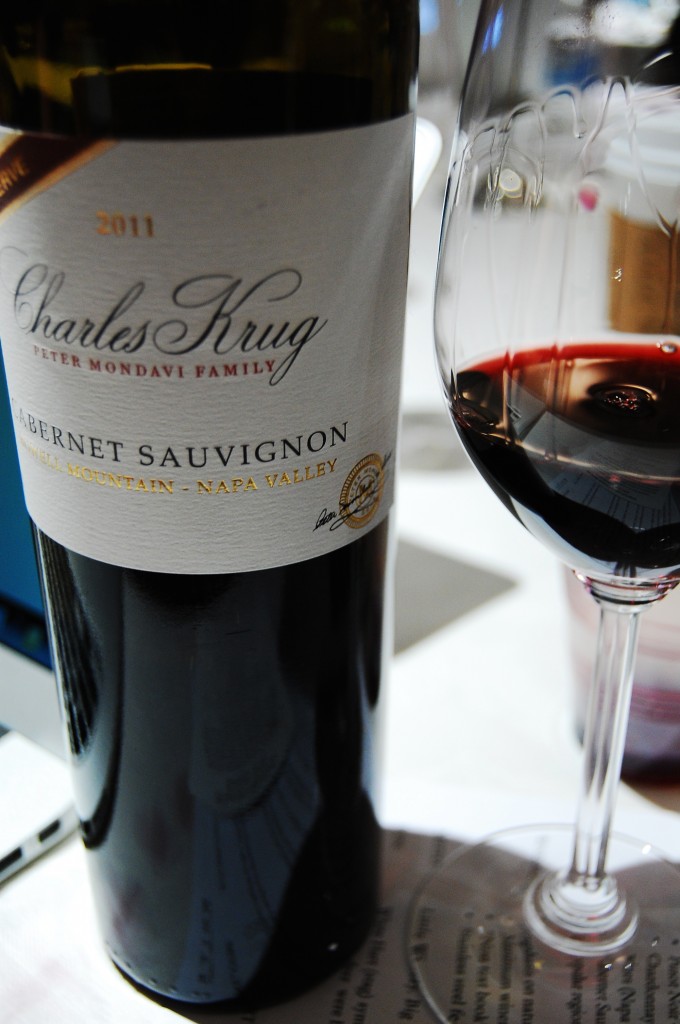 ---
9) 
2011 Ottimino 
Russian River Zinfandel
2011 @OttiminoWines Russian River Zinfandel – restrained, dark, and earthy; not like the bulk of Zins. Tall, dark, and handsome. #wbc14

— Joshua Decolongon (@joshlikeswine) July 12, 2014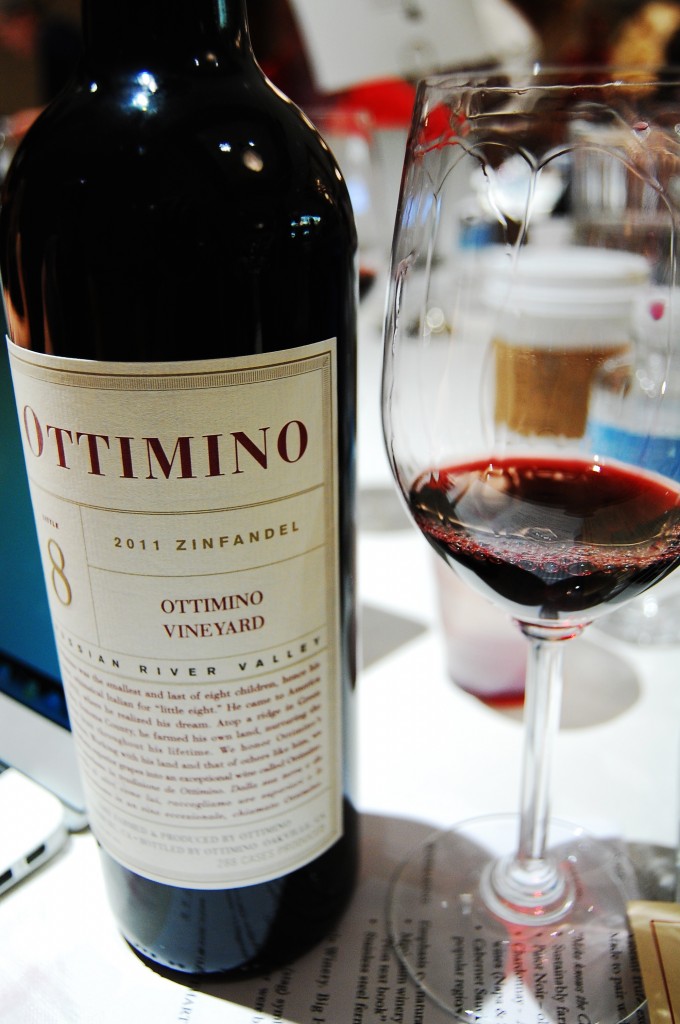 ---
10) 
2011 Casey Flat Ranch Estate Red Wine
2011 Casey Flat Ranch Estate Red Wine – concentrated dried fruit, spice, and richness; tannins tame fruit. A dominatrix. @charlescomm #wbc14

— Joshua Decolongon (@joshlikeswine) July 12, 2014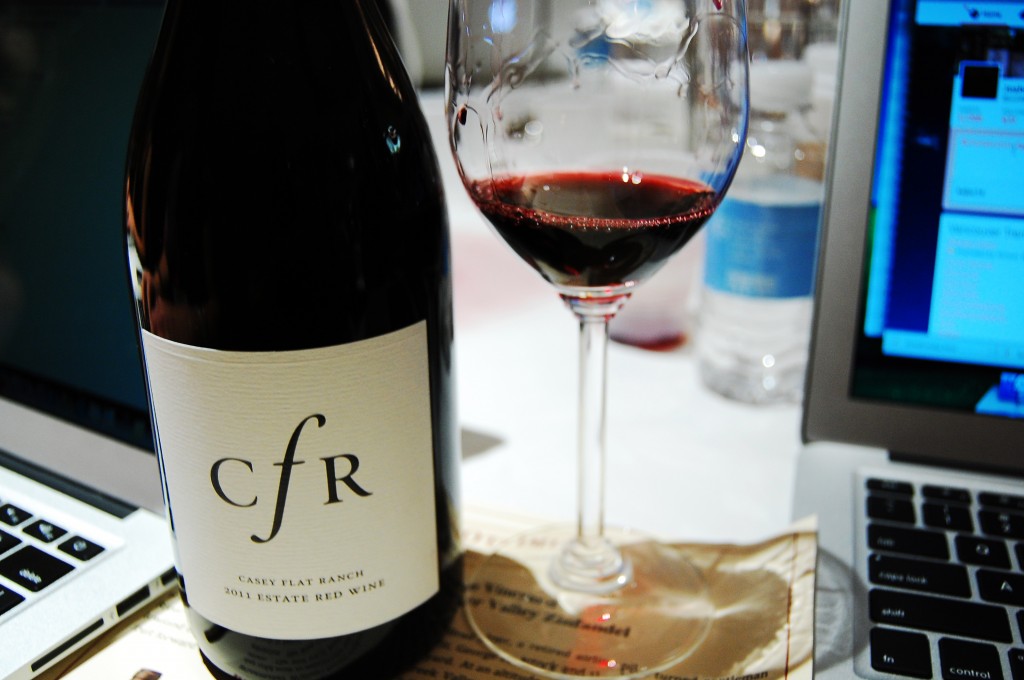 ---
11) 
2012 Gypsy Canyon "The Collector's" Pinot Noir
2012 Gypsy Canyon "The Collector's" Pinot Noir – seductive, elegant, and full of character. Jessica Rabbit in a bottle. #wbc14

— Joshua Decolongon (@joshlikeswine) July 12, 2014