Wine Bloggers Conference 2014 – First Impressions
Day 1. First off: intentionally-chosen attire: Brettanomyces shirt. Onwards.
By something like 4AM on the day of my flight, I was excited out of my mind. I was absolutely stoked for the Wine Bloggers Conference, but I also love early morning flights – I love the feeling of escaping while the whole city is asleep (though I hope that this doesn't say more about my myself than I'd like). There's also something I find weirdly satisfying about successfully passing the airport security portion. Like, I'm fine – why do I even worry? The metal detector can't check for bad personalities.
"Sir, can you please step over here? We looked at the scanner and we noticed that you enjoy puns. Can you Gew over there for a pat down, please?"
Urgh. It may have been worse that my main airplane activity involved rewriting Katy Perry's "California Girls" into "California Wines", by Katy Berry.
Urgh.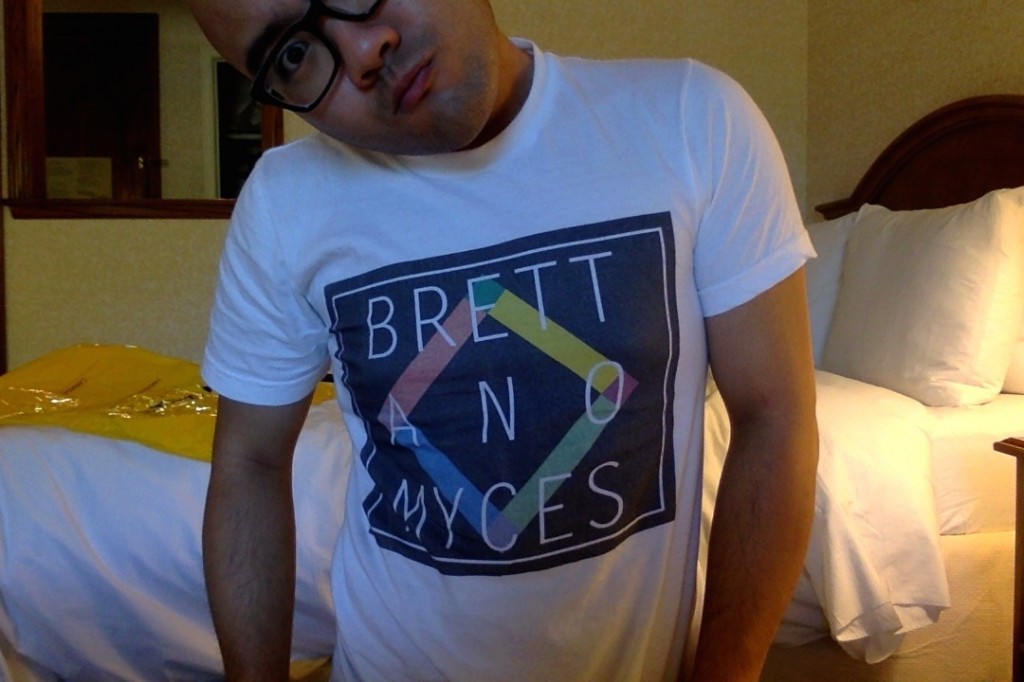 I arrived at the Santa Barbara airport around 2PM. Gorgeous. I rode in the suggested Uber transportation vehicle (i.e. "who needs transportation plans?! I can figure it out when I get there" – plus conference participants got a bit of a $$$ deal), which was awkwardly awesome, as the New Jersey native drove a weird 40 minutes that mostly consisted of highways, casual conversation, and the Foo Fighters. Like a good wine pairing, the music was a good match for the scenic desert-esque hills and rocky cliffs we travelled through (we were on a catchy-sounding road like "Highway 101" or something, which drove Zoey 101 narratives in my head). I really wanted to whip out my camera and take photos, but who does that in a taxi, and I didn't want to fulfill the stereotype of touristy asian.
For those who don't know, Uber is sort of like this slightly creepy and hipster taxi service where you beckon a driver via smartphone, and the car belongs to the driver. So yes – mom and dad – I did get into a car with a stranger. The naughtiest thing we did was attempt to convert Fahrenheit to Celsius without using a calculator during a Mumford and Sons song, so it was basically fine.
I got to the Santa Ynez Valley Marriott earlier than I expected at 3PM (festivities weren't scheduled to begin until 7PM), so the first thing I did was take selfies with the weather in the background (because how can you not) followed by a half-hour nap, since the 2 hours I had for sleep the previous night plus awkward neck-destroying rests on the airplane sure weren't doing my face any favours. In my dopey stupor, my biggest fear was that my roommate Alex (another scholarship winner) would find me passed out in my bed, sprawled and drooling, prompting him to ask hotel staff if they were sure that was his room.
Though the front desk told me that both our names were assigned to that room (as planned weeks ago), Alex was told that his reservation was cancelled when he got there. I'm sure it was just a typo (or was it something I said?) – and everything worked out fine in the end – but at that point I half-feared that Alex would swing an empty wine bottle at my head during the night. He's wearing a shirt that says "#winelover" when we officially meet, and I agree to accept possible death because the imagined mug shot and shirt combination plus the possible headline of "British #winelover Murders Canadian in California with German Riesling Bottle" entertained me. Fortunately (unfortunately?) I didn't die, and Alex ended up being one of my awesome main companions during the conference.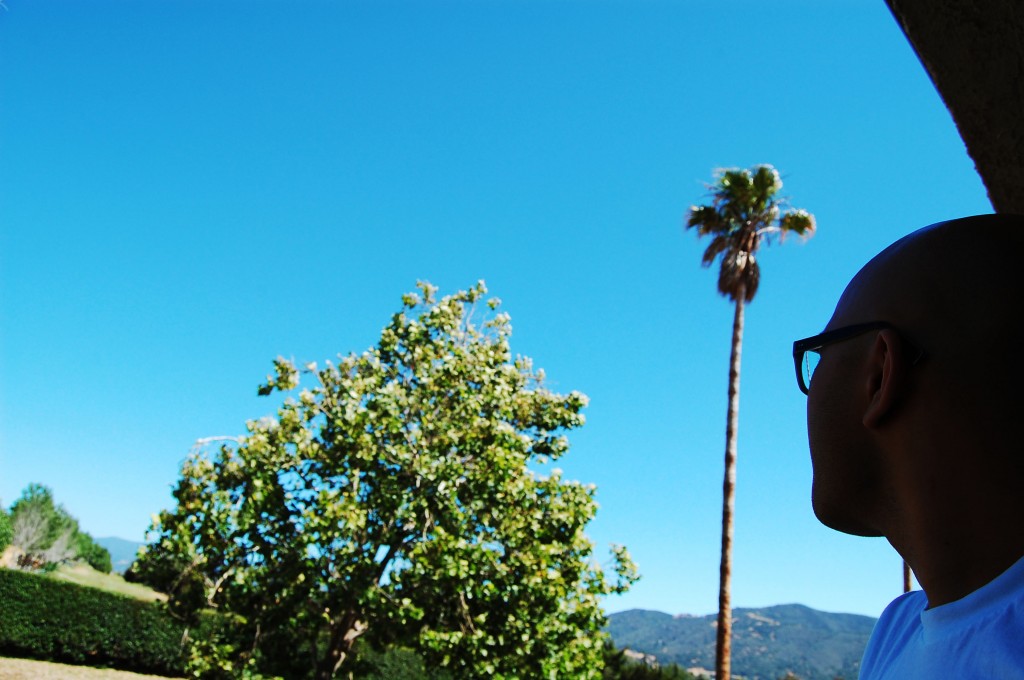 I decided to have a quick dinner in the lobby plus caffeine for good measure. I've never had a cobb salad so I didn't know what I was expecting (Where's all the lettuce?! Do we have cobb salads in Canada?!), and then I met up with Valerie and Marie-Hélène (two other scholarship winners). People started trickling into the hotel à la ANTM Cycle 17 All Stars, and the three of us tried to see how many people we could recognize à la that Devil Wears Prada scene. Registration started at around 7PM – there was a room called the Gift Suite, where conference participants could grab free wine swag (e.g. GoVino glasses, aerators, fancy ballpoint pens, bottles of water that come with Advil (!) etc.). The room was weirdly suspicious and I kept looking over my shoulder. Like, we're allowed to take these? Yeah?
Though initially horrified that I had to meet people with hardly any sleep, the opening wine reception was fantastic. There was the general mission to meet new people while tasting tons of different wines. Despite the fact that I probably looked like powdery mildew, I bonded with other scholarship winners and geeked out with people over some wines we tasted: like sparkling Grüner Veltliner (!?) and a Californian Sauvignon Blanc and Pinot Noir blend (!?), the latter being analogous to a strange Pokemon-Digimon galaxy crossover. Wacky. Also, I would soon learn that a common presence to these receptions were projections on large screens documenting the #wbc14 hashtag on Twitter. Fantastic.
As if this wasn't enough, those who weren't too fatigued or too liquored up from the reception (I mean, spit buckets were everywhere, anyways) could choose to be whisked away to the after-hours party at Standing Sun winery, complete with live jazz music, more wine, sweet treats, and a fire pit. The atmosphere was a perfect combination of this grungy country sort of feel, like I was in room that both Miley Cyrus and Banksy would both enjoy (pre-tongue; Best of Both Worlds era). Also fantastic. I had a headache somewhere in the middle and decided to hop back to the hotel, and of course the shuttle that took us back had Sideways playing on its TV (a significant portion of the wine flick took place in our vicinity). This conference is detailed. At this point in the night I'm the opposite, and I'm sure it took like three attempts to fit my card into the hotel lock.
I went to bed at some modest hour – something like 12:30AM. Gotta be pretty and rested for the next day.