2013 Term 2 Week 6 – Hitting a wall (of Jenga)
Last week was great – I essentially attended all classes and did my assignment for the next Monday's genetics tutorial (a non-good copy at least) and I really had no excuse for not completing this same goal, but for some reason I just decided that my bed was more important. Sunday's alcohol might have had something to do with it, but we were really craving greasy veggie dogs and cheap beer from the Rumpus Room and so we couldn't help it. I also lost 11 out of 12 Jenga games and it's a wonder why I haven't broken more bottles at the wine shop. I have a count going. One of my nicknames is "Unnecessary Josh".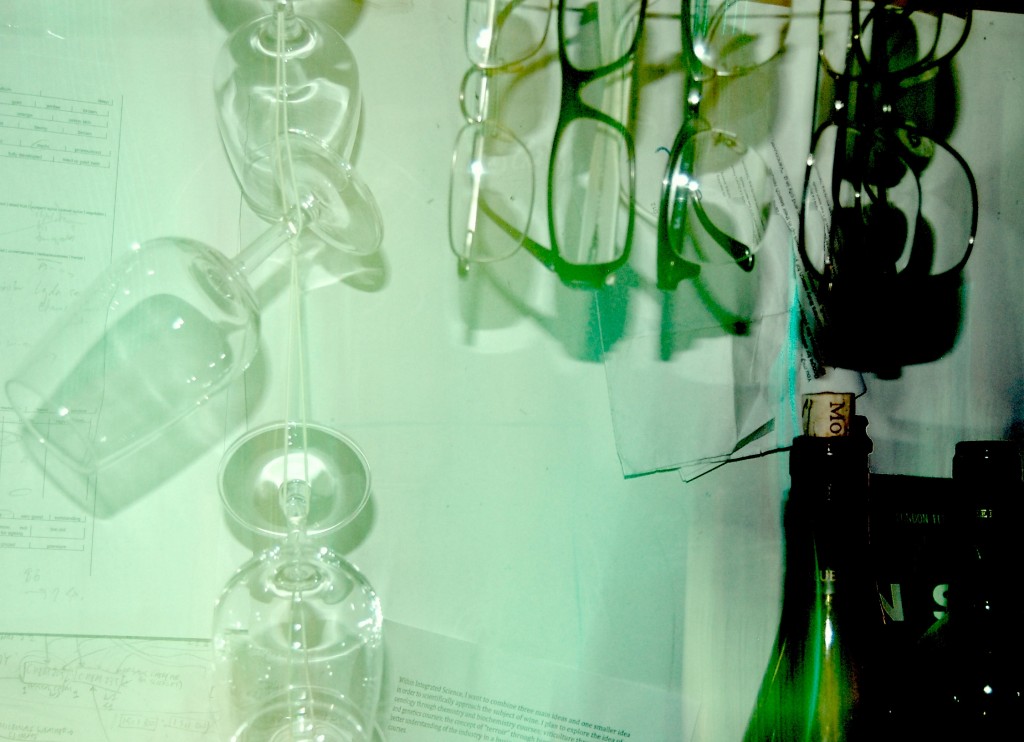 I'm reaching that hilariously bad point where I'm behind enough in school work that learning new material is almost useless, and busy enough that learning the old stuff is almost distracting and makes me feel uneasy about how behind I am. It's sucky because I'm legitimately getting enough sleep while missing a couple of classes, but I'm just so tired and burnt out and I can't wait for reading break. There I can finally have a stress-free day of doing absolutely nothing and catch up on stuff. I need to fully commit to turning my brain into goo for a solid couple of hours. None of this 5-minute-interval procrastination shit, you know?
Things I actually did accomplish:
– Made it through 3 midterms
– Completed the February wine article for the Ubyssey
– Made a weird ISO glass holder with old headphone cords. I am cool.
That list made me feel a lot less useless. High five, self!
BIOL 210 – Vascular Plants
I didn't attend Monday or Friday, but we had a midterm on Wednesday. I think I did well. The course is so information-heavy and you really need to spend time memorizing anything. It's very reminiscent of learning for WSET which is information-heavy as well, and similar in the sense that you need to be interested in the subject to memorize it effectively. I think that's how it works. You miss a lecture, and you miss pages of highlighted information.
I missed lectures on leaves and photosynthesis.
BIOL 234 – Fundamentals of Genetics
Also didn't attend Monday or Friday and similarly had a midterm right after the plants one. It was the easiest out of my midterms but thinking that just scares me. We're learning about linkage next.
CHEM 205 – Physical Chemistry
Wow – the amount of classes I didn't take this week legitimately shocks me. Had a midterm on Friday which was boring, and apparently I passed. So that's AWESOME. If I had actually studied effectively I could have gotten sweeter marks, which weirdly motivates me because I actively chose not to get my panties in a twist over this one.
FNH 330 – Introduction to Wine Science
Nope. And my professor does not know how to pronounce "guyot".
After Friday I had some all-you-can-eat sushi with friends I haven't seen in a while. There's a fair amount of catching up that goes on, and it's weird how much duller your life seemingly is compared to everyone else's.
Which isn't really the case – it's just challenging telling people about your progress in wine without veering into the area where no one really cares. So I got on with it quickly and then we looked at iPhone pictures of deformed eggs that my friend used in a tiramisu recipe.
Also it's slightly awkward hanging out with people who have deleted you off of Facebook with the thought that they'd probably never talk to me again. Which is fine, except we totally just did talk again.
The weekend was full of working and that's when I realized I was hitting a wall – that moment where you realized that you have so many things to do that you almost waste time trying to figure out where to start. I need next week's break to slowly start unraveling the knot.
Monday was BC's first family day! I spent it hanging out with co-workers, since it was the Punisher and Fancy's last week with us. Champagne all around. The lasting amazingness of a Monday holiday is that fact that there are now only 4 "real" weekdays, and reading break can't come any faster.